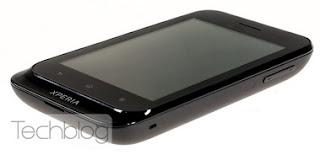 As known, the leaked  Sony's Phone release in 2012 has been known for some time ago. 
One of them is
Sony
ST21i aka
Tapioca
, which reportedly has appeared leaked pictures a while ago. Leaks from
Tapioca
Techblog.gr featured in several positions. Android phones made by
Sony
is the base class will use the three capacitive buttons on the front, and the design looks similar to the Xperia sola because the screen looks like apart from the body.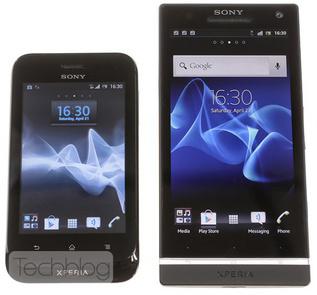 The specifications are not changed as it is known in advance. 
Tapioca will use 3.2-inch touch screen with 320 x 480 pixels, with a Qualcomm MSM7227 800MHz processor and GPU Adreno 200. 
In it terasang 512MB RAM, 3MP camera without flash that can record video at VGA resolution (640 x 480) pixels. To support its performance, 1460mAh battery installed. Tapioca will be launched by using the Android 4.0 ICS. 
It costs about 150-200 dollars and will be available in July.
source
regards, hpmurah2u