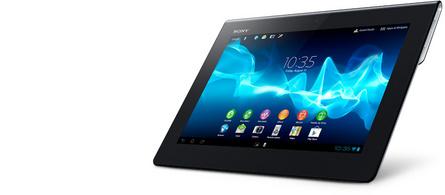 Sony reportedly suspended sales of  
Xperia Tablet S
recently. Discontinuation was due to the 9.4-inch tablet is having
problems of water security
, a feature that is one of superiority.
The Sony says it will conduct a free inspection and repair. Some devices are experiencing this problem in a number of countries also have similar services.
Xperia Tablet S actually has got introduced a few changes since its inception. At the IFA show in Berlin last August, the tablet gets the attention of visitors because of its unique design. The device features a resistance to water splashes. Xperia Tablet S has specs Tegra 3 processor, 64GB internal storage, using Android 4.0, 1280 x 800 IPS display, an SD slot and a 6000 mAh battery.
origin source by Reuters