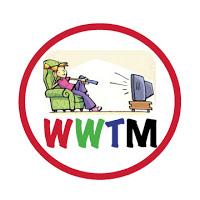 The answer to Tuesday's Trivia Question: Theresa Caputo, The Long Island Medium hails from Hicksville Long Island
FIRST FIVES: Jim Wall, Phyllis DiCesare, Mike O'Dea, Priscilla Paez & Monica Caraffa
Honorable Mention: Jim Carter

Sunday's Cable Top 5
Breaking Bad-AMC 2.6/5.1
Dexter-Showtime 1.1/2.3
Real Housewives of NJ-Bravo 1.0/2.2
Boardwalk Empire-HBO .9/2.3
Sister Wives-TLC .8/2.1
Monday's Broadcast Top 5
The Big Bang Theory-CBS 2.2/9.1
Under the Dome-CBS 2.1/9.4
The Million Second Quiz-NBC 1.7/6.4
American Ninja Warrior-NBC 1.6/5.2
Shark Tank-ABC 1.5/5.6
Monday's Broadcast Trendrr Top 5
Under the Dome-CBS 48,896
Mistresses-ABC 35,038
Breaking Pointe-CW 21,123
Siberia-NBC 21,054
How I Met Your Mother-CBS 17,899
Monday's Cable Top 5 
NFL Football-ESPN 6.6/16.5
NFL Football-ESPN 5.0/10.9
WWE-USA 1.3/3.8
Fast N Loud-Discovery 1.0/2.1
Teen Mom III-MTV .8/1.3
Monday's Cable Trendrr Top 5
Monday Night Football-ESPN 378,113
WWE Monday Night Raw-USA 248,253
Basketball Wives-VH1 36,944
Fast N' Loud-Discovery 33,421
T.I.and Tiny:The Family Hustle-VH1 16,002
Sons of Anarchy
Every time I watch
Sons of Anarchy
I am mesmerized by it. You'd think the club would get just one day to sit around, relax, take a ride on their Harley's and chill, but not these guys. It's way more stressful being in their club then any legit job I can think of.  A lot went on in the season 6 premiere's 90 minute "special" episode.  Lets break it down:
Jax has an awful lot to deal with. His wife's in the slammer, his clubs in shambles, and he's trying to raise his two boys. Sure his Mom and the club are helping him, but it's insane to see Tig kill a guy by drowning him in a bathtub of pee, throw a caged Iranian off the docks and serenade him with "Dock of the Bay" and then cuddle up at the end of the day with baby Thomas. Clay's still in jail and it looks like he's about to cut a deal rather than go into general population. Otto...I don't even know how to describe what's being done to him in jail right now. It's bad...REALLY bad! (you know what they say about picking up the soap...multiply that and that's an idea) Tara and Gemma both really need to get to a hair salon...fast. Gemma still has that horrible streaked do and yet, Nero (Jimmy Smits) seems to really be into her even though he's surrounded by way hotter girls all day long. I don't get it. Did I know that Dave Navarro works for Nero? I love that guy.  The clubs gone after every race possible in 5 seasons, this season, it's the Iranian's. I'm sure we haven't seen the last of them. The club had to go "make things right" after they hurt one of Samcro's girls during a "torture porn" shoot.  Trouble was that they stepped on Peter Weller's toes so now we have him and his gang to worry about too.  Nothing's ever easy for the Sons.  Bobby's back, Juice is back but had to take a beating to make things right. Wayne's still living in his trailer, helping out the club and pining for Gemma, and Jax is SO devastated that Tara won't see him or speak to him that he ended up in bed with his newest partner in the escort biz. At least we did get a gorgeous naked butt shot, but that was after a shocking school shooting scene to end the first episode. I see what Kurt Sutter is trying to do here. Jax is a parent, trying to raise his sons in a world where guns and violence are all around them, but the school shooting caught me by surprise and while that's what everyone will be talking about today,  I was a bit more surprised that Lee Toric, the fed that's out to get everyone, is a heroine addict.  This was just the first episode of the season, I can only imagine what's to come.
Interior Therapy 
The Season finale of
Interior Therapy
with Jeff Lewis didn't disappoint. They saved the craziest dude for last.  Ryan and Jordan were only married for 6 months and even my 11 year old son couldn't understand why Jordan would ever marry this guy. He was rude, nasty, controlling and abusive. Jordan probably has way deeper issues than Jeff and Jenny are qualified to deal with, but they did their best to help the couple with their relationship and their home. Of course it ended nicely, but I wonder if this couple is together in a month and who gets the newly renovated house?
Under the Dome
I think there are only 2 episodes of
Under the Dome
left.  The egg is glowing orange now and getting louder, Big Jim's out of his mind killing people and framing Barby/Jack Bauer. He even brought him to the town square for what I'm guessing he hoped would result in a public firing squad. Of course the dome is still up, but only Angie, Nori, Junior and Joe seem to care about it coming down.  Angie helped Barby/Jack hide Julia from Big Jim, how she did that all by herself, I have no idea. Angie is to Barby what Chloe was to Jack on 24 so she can do pretty much anything. All I know is that this dome better come down SOON. If I have to wait til next Summer for those Chester's Mill folks to get out of the dome I'm going to be really pissed off!
NEWS & INFORMATION:
-I didn't stick with
Million Second Quiz
and the numbers may not have been huge but people are watching and people are playing because they crashed the app on Monday night. NBC has fixed the problem, so for those of you who are trying to "jump the line" you can resume play now! 
-Add FOX and
The Mindy Projec
t to the list of networks and shows now giving viewers early access to primetime  premiere episodes across all platforms.  The Mindy Project premieres next week on 9/17 but if you reallllly need to see it now, you can! The show is on FOX on Demand, FOX .com FOX Now, Hulu and more. So feel free to check it out RIGHT NOW. Cause The Mindy Project is one of those shoes you HAVE to see early.  (I'm being facetious, it's just not coming across well here.)
-
CMA Nominations
were announced yesterday and while I'm a huge country music fan, and very interested in the fact that my boy Darius Rucker got a nom for a Bob Dylan song and that Kelly Clarkson was nominated for Female Vocalist of the year along with Taylor Swift. I'm not sure all of you are. Sooooo, here's the link for the full list of nominees for all of you fellow country music fans that want more: http://www.cmaworld.com/cma-awards/nominees/categories/
-Congrats
Graceland
fans, you get another season!  USA gave the approval for season 2 yesterday. I know there are a lot of you guys out there who are breathing a sigh of relief.
-
Arsenio Hall's
premiere Monday night doubled its time period average. The show beat every other late night show in the time period with the exception of Letterman in NYC. Anyone know if the dog pound came back with Arsenio?  You know how these things go. Lots of sampling at the beginning and then things will shake out. I just need to remember to include Arsenio now when I report the Late Night numbers. I'm sure if I forget you guys will remind me.
-A new
Nielsen Cross Platform report for 2Q 13
was released yesterday and the good news is that TV is still doing pretty well. Here's what I learned:
With all the talk about time shifting, VOD, FEP's and Netflix, the masses are still watching a LOT of traditional, live television. Keep in mind that tablet viewing isn't measured at this point so the numbers are probably underinflated, but its still compelling information for traditional TV viewing:
Total time with traditional TV (live only) was flat year over year per person. 
According to the report, There were 114 billion person-hours of live TV viewing in 2Q 2013 which was a slight increase vs. 2012. 
There were 11 billion person-hours of time shifted viewing via DVRs and VOD in 2Q 2013 which is only 8.6% of total TV viewing. This is up slightly from 8% last year. 
Online video viewing equated to 2.3% of total TV viewing among the entire population, although unmeasured tablet viewing should add significantly to this number. 
Among the population who actually watch online video content, the equivalent of 4.4% of viewing was reported to have occurred via online video. 
-
Jimmy Kimmel
got us all and they got us good. He revealed on his show that the now famous "Twerk Gone Bad" video was a prank he pulled on all of us. Here's the clip for those of you that didn't see it: 
http://www.youtube.com/watch?v=HSJMoH7tnvw
-
The Killing
was initially cancelled after Season 2 and then it came back and did pretty well with Season 3 but AMC's not moving forward with a 4th season. No reason was given, but this would be a good one for Netflix or Hulu or someone to pick up. I'm betting on it. Let's see what happens, don't freak out just yet Killing fans. 
Wednesday's Trivia Question: What was Mindy Kaling's character's name on The Office?
WWTM-Kristy
Like me on Facebook at Watching Way Too Much
Follow me on Twitter at
[email protected]
http://watchingwaytoomuch.com
[email protected]