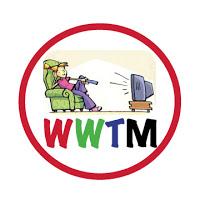 THE ANSWER TO TUESDAY'S TRIVIA QUESTION: Tuesday's Saturday morning show was...SHAZAM!!!
FIRST FIVES: Lillian Doremus, Mitch Klein, Dan Realson, Mike O'Dea & Alex Nagler
HONORABLE MENTION: Jim Carter



THE NUMBERS

 
Sunday's Cable Top 5 Walking Dead-AMC 8.7/17.2
Talking Dead-AMC 3.5/6.8
Walking Dead Marathon-AMC 3.0/6.7
MLB National League Baseball-FS1 1.1/4.3
Real Housewives of NJ-Bravo 1.0/2.1


Monday's Broadcast Top 5

The Big Bang Theory-CBS 4.6/15.6
The Voice-NBC 3.9/12.9
The Blacklist-NBC 2.8/9.8
Scorpion-CBS 2.4/11.4
Gotham-FOX 2.4/6.2
Monday's Cable Top 5  Monday Night Football-ESPN 4.6/12.7
Love & Hip Hop Hollywood-VH1 1.3/2.3
WWE-USA 1.3/3.7
T.I. and Tiny-VH1 .8/1.6
American Dad-Adult Swim .8/1.8


Monday's Top 5 Nielsen Twitter Ratings 

WWE Monday Night RAW-USA 242,000Tweets
Love & Hip Hop-VH1 127,000 Tweets
Dancing with the Stars-76,000 Tweets
The Voice-NBC 75,000 Tweets
Gotham-FOX 46,000 Tweets


THE SHOW

The Flash

The Flash is really good. It is, of course, what you'd expect. You know, typical super hero stuff. Guy wakes up from a coma and now he's SUPER fast. Of course it's important to keep his identity a secret so he has a costume that never gets damaged, ripped or stained regardless off who or what he encounters. What I like about The Flash is that he has a core group of people that DO know who he is and are working together to keep him safe and help him out. There are villains, last night it was the head of Stagg Industries but luckily they all meet their demise. Feeling bad for William Sadler. He keeps getting killed off all these new shows. You might remember him from one of my fave movies of all time, The Shawshank Redemption where he played Heywood. He was on Madam Secretary where he got killed in the pilot and Spoiler Alert, he got killed last night on.  Look, if you're into the super hero thing, this one's a good one. 




Below Deck 

I knew that the charter guest was going to be a d*ck just from reading his guest sheet. What kind of a guy says he enjoys sea cucumber ovaries? Timothy Sykes and his very young girlfriend arrived via helicopter. She wore a bikini, worked out, used the slide and ate quesadillas while Timothy and a bunch of his male "students" day traded on laptops. Not real bright to think that there would be perfect Internet usage on a boat in the Caribbean. Timothy was such a d*ck that at the end of the charter, he showed Captain Lee that he had originally planned on tipping 22K but because of the Internet issue and that Ben couldn't serve his girlfriend simple food, he was only giving them 17K. Captain Lee was dumbfounded by this disgusting behavior. Ben went mental but of course, once again, took zero responsibility. It was VERY clear that 19 year old Bianca had 19 year old tastebuds and didn't like any of the food her boyfriend liked. It was in the notes, and the d*ckhead told Ben as soon as he got on the boat. Bianca also told them and Ben still did what he wanted and not what she wanted. Cost him and the crew 5K. Have you noticed that Logan has this weird habit where he criticizes something or someone with a smile/giggle combo. It's weird. After every negative remark, a smile and a giggle. Kelley and Jennice finally went on a date and then Kelley was like "I'm not looking for anything serious." What? He was the aggressor here and now he's backing away. Guys suck. Girls do too. Kate and Kat picked on Amy for no reason. The girl just did what she was told with a smile on her face and that pissed them both off.  Last charter of the season next week. Captain Lee can't wait. 




Chrisley Knows Best 

Have we ever discussed this show? I came late to the party last season but I am obsessed with this family. I LOVE Todd Chrisley. He and his family are the best dressed 

since The Huxtables. I love their  southern drawl and all of their odd sayings like "bust a hustle." I know Todd works, but, not sure when. He's always home. Julie, his wife, went back to work in the Season Premiere last night, so Todd and all the kids attempted to make Lasagna. The Chrisley's have 5 kids, but 2 don't live at home. They seem to have taken in their grandchild, Chloe though, so now there are 4 at home. Last night, Savannah, who is 16, wanted to go on a date with a 19 year old but Todd would only let her if his Mom went with her. Nana sat at the bar, drank Hibiscus Mojitos and flirted with old fat guys while Savannah and Spencer made googly eyes at each other. I'll be shocked if Spencer comes back for a second date. Note to the Chrisley's, pretty sure Grayson's old enough and big enough to no longer sit in a car seat. The kid is 8 years old! If he can bribe his brother out of 100 bucks, he doesn't need a car seat. Of course Grayson wasn't able to earn the money. Didn't take much for him to come clean and throw his brother and sister under the bus. 




Sons of Anarchy

I needed a Xanax from last nights episode of Sons. This Juice/Gemma/Jax thing is killing me. I don't know why I thought the Mayans would help Juice, but I did. Definitely didn't think they'd lock him in a closet with Nero and then turn him over to the Sons. Now that all the gangs have one common goal, annihilate August Marx, they're all kumbaya and helpful. With Juice and Nero in the closet, I thought maybe Juice would spill the beans about Gemma, but pretty sure Nero already knows his woman is a lying psychopath. Poor Nero. He was just going about his semi-legitimate business and ended up in the middle of a big fat mess with the Sons and his "mama." Even his sweaters are gone. Nice to see Lea Michelle in a different role. Tired, divorced, single mother who smokes cigarettes and lets her customers sleep on her tables. Speaking of cigarettes, I'm thinking that the smokes Juice left with the dead guy in the bodega will show up somewhere. The camera focused on that yellow pack for way too long. The Blow Pops were much more important to Juice than the cigarettes. Is Marilyn Manson and his group of Nazi's not the creepiest bunch of guys ever? Can you imagine the casting call that day? Scary, creepy guys all lined up practicing their racist lines in a room with old donuts and stale coffee. You know I'm right. I probably won't sleep well all week. Will Juice die? If he does, will he die with or without his SOA Cutt? All know is, I'm a nervous wreck and probably will be til the final credits role. 



THE OTHER STUFF


-Nothing big's been happening for Xtina Aguilera, nothing big that I'm aware of anyway, so she's coming back to The Voice for Cycle 8 or Season 8, whatever you want to call it. Gwen's turn to be home with the kids, write some songs, shop for some crazy clothes and make dinner for Gavin. I'm thinking they're Vegans. The guys are all coming back, don't worry. Pharrell, Blake & of course Adam will all be spinning their chairs around and flirting with each other. Just wouldn't be the same without them.
-Remember the other day when Nielsen admitted they made some sort of a mistake, well, it did affect something. David Muir and ABC World News Tonight did not actually beat Brian Williams for the week of 9/29. NBC has won the timeslot for 265 weeks. David Muir's definitely made the race a lot closer, but he can stop celebrating and if he didn't finish it, send that bottle of Moet over to Brian. Damn you, Nielsen.
-CNN and HLN are going through some big time layoffs. You guys know I don't watch news, so I'm not familiar with Jane Velez-Mitchell, but for those of you who are, bad news, Jane's the first one to go. Her shows done and her staff's out. More to come too from what I'm reading.
-Chris Rock will be hosting SNL on 11/1 with Prince as the musical guest. Maybe Chris can get Prince to do some Purple Rain or Little Red Corvette or something we all would want to hear. When Chris was on SNL, he didn't do well and left pretty quickly. Let's see what he does as host.
-Nick Cannon's heading to Brooklyn Nine Nine. I guess he has a little time on his hands now that AGT is over for the season, but he is a busy guy. His divorce isn't final yet. If I were him, I'd stay close to home and those kids. Moroccan and Monroe need Nick around. Their Mom's a nut job, who knows what's going on in that house with her.
Wednesday's Trivia Question

: One of my favorites of all time…Name this Classic!




Bonus if you can tell me all of their names.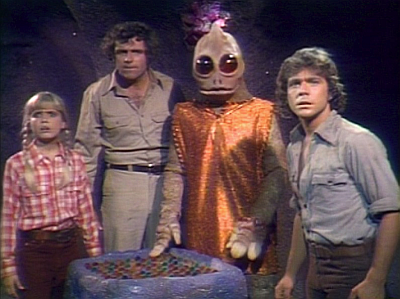 WWTM-Kristy

Like me on Facebook at Watching Way Too Much Follow me on Twitter at [email protected] http://watchingwaytoomuch.com

[email protected]


After admitting ratings error, Nielsen has revised the evening news ratings for the week of September 29th, negating ABC's David Muir's first total viewer victory Happy faces at 30 Rock today as Nielsen revised its evening news ratings numbers for the last week of September, which previously gave ABC's "World News Tonight with David Muir" his first total viewers victory over perennial winner "NBC Nightly News'" Brian Williams.
Also read: ABC Likely to Be Most Affected by Nielsen Screw-Up, Insiders Say
The revised numbers put Williams back ahead, restoring his winning streak in total viewers at 265 weeks. The updated Nielsen numbers shows Williams drew 8,283,000 million viewers compared to 8,113,000 million for Muir; a 170,000 viewer difference. Muir's broadcast won in the 25-54 younger demographic, 2,065,000 vs. 1,942,000 for "Nightly"; a 123,000 edge for ABC. Muir, who took over the anchor chair for Diane Sawyer on Sept. 1, has consistently been winning the demo.