Expectations level is very high in Barcelona (Spain) as The International Festival of Advanced Music and New Media Art otherwise known as Sonar 2014 is ready to start the 12th of June. The best digital music artists in the world will perform in the Catalonia capital during three days and three nights.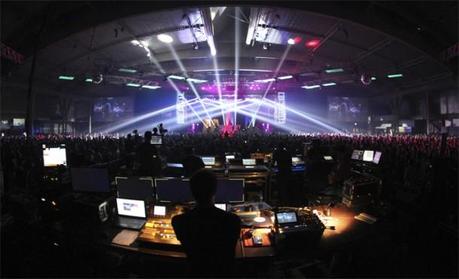 Amongst them, Massive Attack, Richie Hawtin, Plastikman, will link creativity and technology as they will be presenting new shows to pop your ears in three dimensions!
Beside that the event will gather exhibits and tech/creative innovations at Sonar +D, a festival within the festival.
Sónar+D is aimed at the following communities: professionals of the music industry, hackers and makers, creators, developers and software and hardware distributors for the creative industries, digital and graphic designers, universities and schools, marketing or communication agencies, media, public institutions, investors, Business Angels and Venture Capitals, audiovisual, startups.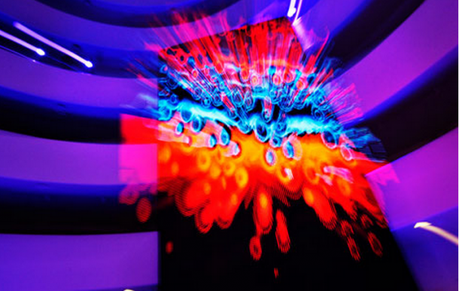 The legendary Chic, one of the biggest disco bands of all time will appear at Sónar by Night. They will arrive in a particularly special year for their charismatic leader Nile Rodgers.
The festival line-up includes several of the most prominent artists in cutting edge electronica, whose talents are reshaping the sounds of today: Four Tet, James Holden, Jon Hopkins, Theo Parrish, Oneohtrix Point Never, Matmos, Bonobo, Woodkid, Simian Mobile Disco, Nils Frahm, Moderat, Buraka Som Sistema, Laurel Halo, Caribou, The Martínez Brothers, Forest Swords.
The event adds various performances from Nordic artists such as Neneh Cherry or Lykke Li, who will present their new albums at Sónar; the partnership between Röyksopp and Robyn which promises a big dose of electropop euphoria; new Danish rising star Mø; cosmic disco king Todd Terje, also with his new album; Trentemøller, between pop and epic electronica; and the imaginative and pulsating FM Belfast and Whomadewho.
The festival also presents immersive digital experiences from Matthew Dear aka Audion with his new project Subverticul designed by the producers of Amon Tobin's ISAM tour.
Daito Manabe instead, will be combining video mapping and contemporary dance.
"Ancha es Castilla / N'importe quoi" is the horror comedy of the image of Sonar 2014. It is about the story of a kid possessed by evil forces and propose an explosive mix between "The Exorcist", "Jaws" and "God Save the Queen".
Buy Sonar 2014 Ticket Here
Sonar By Day: €48
Sonar By Night: €72
Sonar Two-Night Tickets: 125€
SonarPass: 195€