A new entrant on the television circuit is Deception.. set to premier on the 17th of January 2013. Though the 1st episode is out there... NBC has the episode on their website too if you want to watch it now and not wait till the 7th! Watch Deception pilot
The show starts with the murder of a socialite and we get to meet all the characters as the plot slowly thickens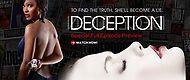 The pilot or first episode looks interesting and will be something I will be following... after the year of television for 2012 really hoping 2013 will be a better year.. considering how promising the first episode looks.. I may be in luck :)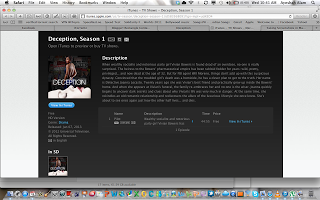 You can also download the show in iTunes if you like... and you can watch the trailer on the NBC website... trying to find a link to upload the trailer here but haven't been able to yet...
Now onto a cooking show... I have been looking for a good Italian cooking show and finally found one done in the style that I like...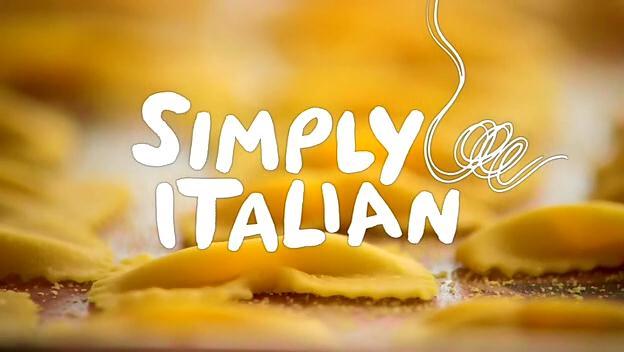 Simply Italian is a Channel 4 production and really easy to follow.. and you can go to the Channel 4 website Simply Italian...and check it out...  it inspired me to actually go out and buy a pasta maker... but haven't quite gotten round to making any yet... but I have  plans and that is a start!
sorry no trailer for this show either.. there were just clips of recipes ... which you can find on the net if you are interested... but its a good show for those of you wanting to learn.. 
As always please feel free to leave your comments or you can write to me at [email protected]
Happy Viewing!!