Happy Monday!
Can't believe last week flew by so fast and this week came by so fast. I have been super busy keeping things organized around the house. With Maze I now have an extra level of work which takes up whatever time I get post cooking, cleaning, and other chores. I haven't been sharing much on my stories cuz this fur baby of mine needs and deserves more of my time.
Anyways, having a puppy is awesome but no one told me that I'll have scratches all over my body and holes ripped in my dresses.......! Maze's nails are in dire need of a trim but Hubs and I are too sacred to clip his delicate nails. So, we are waiting for his next Vet appointment which is this Wednesday. Additionally, he has been teething, so he gnaws on everything, tugs our clothing and has ripped several of my dresses. We are trying all tactics to alleviate his teething discomfort, hope it'll save my dresses from becoming history.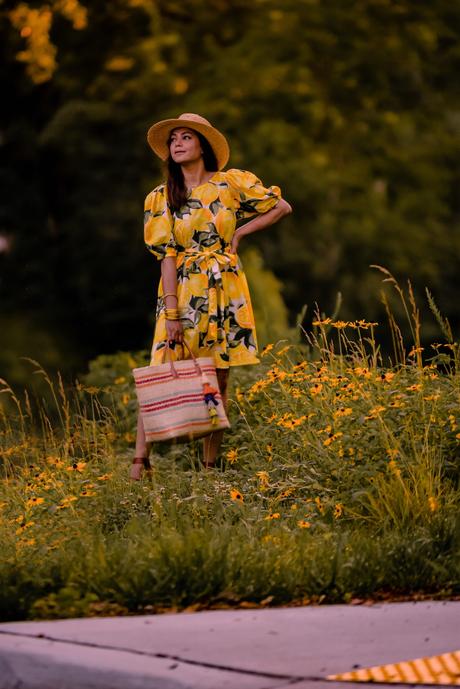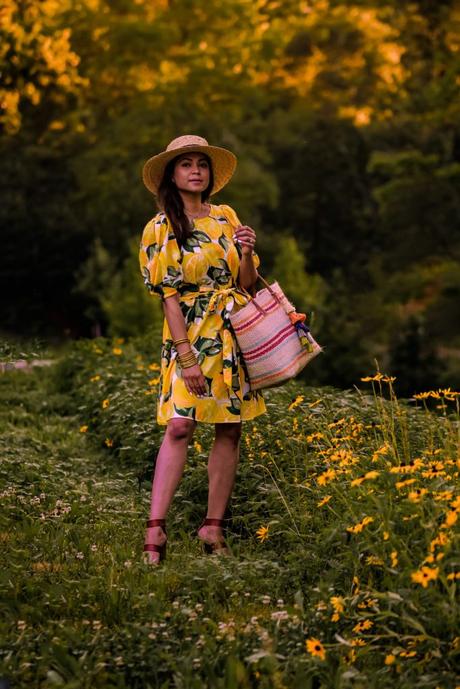 Outfit details

If you've been following me along on my Instagram, you would already know that we drove down to Bethany Beach for the day last Tuesday to celebrate my birthday. It was a little hectic but much needed break for all of us. It was a bit too hot during the day and with Maze in tow and for him to be allowed on the beach, we had to wait until 5:30pm. Honestly, it was the perfect few hours- nor too hot, nor too crowded. We wore mask on the boardwalk and at the beach we social distanced and maintained safe distance. It was a bit wary but we still managed to enjoy. Stay tuned for a post on 'how to travel safely amid COVID' coming soon to my blog.
The PR companies I work with for Restaurant and Hotel reviews have been reaching out to me for food-tasting at their client restaurants, but am I ready for that? My answer is NO. We have been trying takeout, but in-house dining is still out of my comfort zone. It's true that restaurants have moved all their seating outdoors and it sure looks and sounds tempting to sit freely in the middle of the road and be served your favorite food, but the very thought of someone making a mistake freaks me out. I am mentally gearing up to try eating out in August, but not sure how soon that will happen. What about you?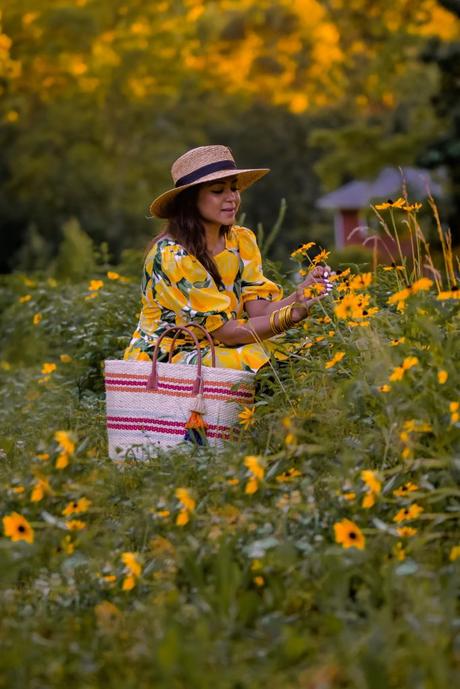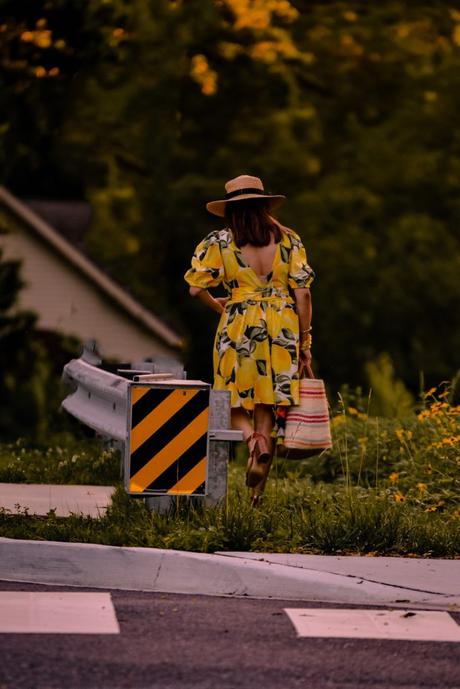 The same with my hair salons and beauty salons partners. I have been pushing my hair appointment for a while now, but knowing that I would go into a self-supervised haircut rampage if I don't get my hair professionally treated- I will have to convince myself sooner than later.
Talking about the most trending topic in my life- my DIY WALK-IN-CLOSET. In case you haven't received the memo yet, Hubs and I decided to self-build my closet after several failed consultations with professionals. They were either too pricey or not as per our liking. I have been sharing updates, product details and all the problems that we encountered so far over in my stories and WALK-IN-CLOSET HIGHLIGHTS HERE. Do take a peek and let me know your thoughts. Final reveal will happen once the track lights go up and the vanity has been installed- so another week or so.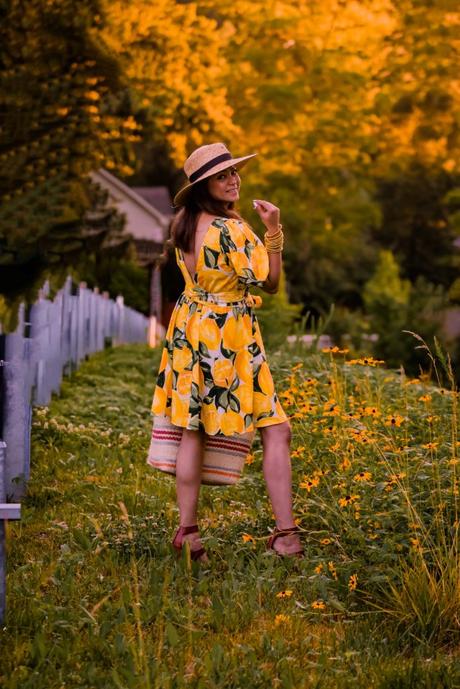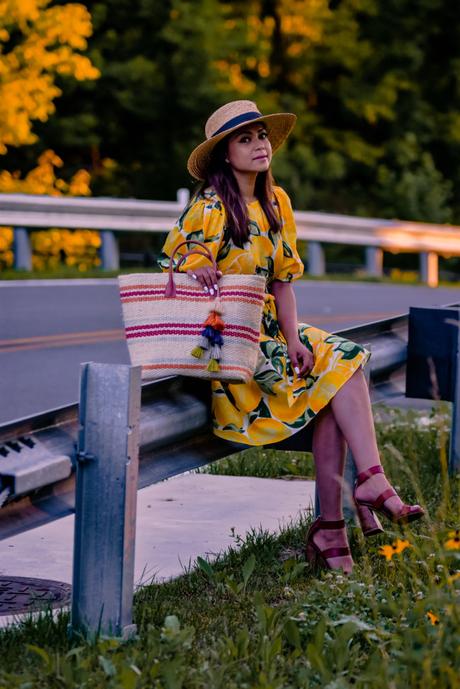 Covid-19 has upended everyone's lives but having heard the news of India's favorite Bollywood actor Amitabh Bacchan and his family members confirmed positive was beyond unsettling. We all know very well what's the source of this transmission, and it breaks my heart even further to know that people are still not wearing their masks the right away, they are still gathering in larger groups, they are still socializing, they are still partying, despite the daily news of cases that is through the roof there. God be with all my fellow Indians.
A very close blogger friend of mine shared on her Insta feed some of the buzzwords that were added to our vocabularies this year. Words like Covid-19, coronavirus, asymptomatic, Black Lives Matter, Quarantine, PPE, pandemic and a few more and then chose her favorite. PPE is my favorite buzzword, whats yours?
lemon dress was a quarantine pick. It was delivered to me three weeks after I placed an order for it. I waited three more weeks to finally wear it, and the day I wore it, it was muggier than usual and my frizzy hair dampened the excitement of wearing this lemony summery dress. These pictures were taken around 6:00am and it was so hot and so humid. Look at my hair; I woke up early to do my hair and all my efforts went in vain. Thanks for the straw hat that salvaged this look and took the attention away from that frizzy hair.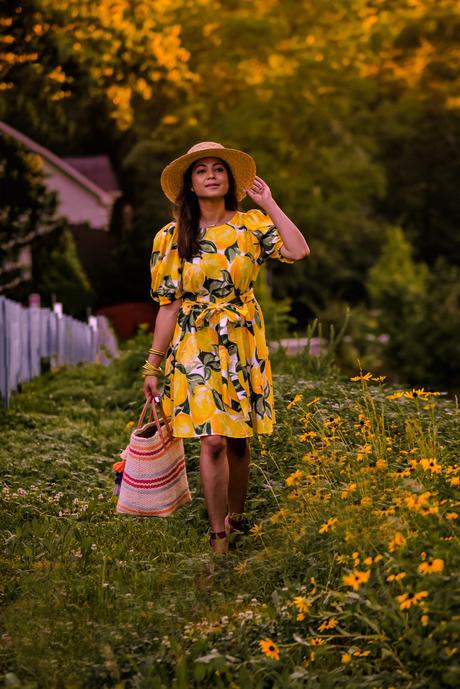 Shop my look

JavaScript is currently disabled in this browser. Reactivate it to view this content.