Hello my cake lovers, today I have some pretty cool cakes to show you today.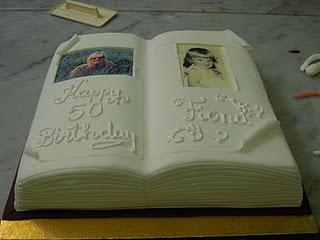 This has to be the first book I think I would actually want to steal away to a corner and finish the whole thing. Check out those page lines, which had to be individual draw on by our team. I think it is so cool the variety of skill Anna and Vincenzo have. They can make a book out of cake! Now that is something I didn't even think was possible. When I think of a birthday cake I think a cake with birthday candles and one tier, but the fact this cake looks like a book. I hope Fiona enjoyed her cake since you don't see at every birthday party.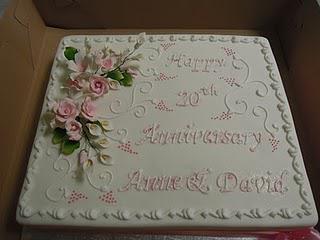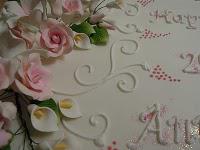 Now the book cake was cool, but you have to admire the detail work on this next cake. It seems like you typical cake, but look at those flowers.
The amount of detail is incredible. Those flowers look like they were just plucked from our magical cake garden and placed on the cake. I hope Anne and David enjoyed their cakes and we wish them only the best in the future.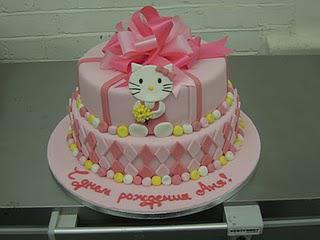 My birthday may be in July, but this Hello Kitty cake may end up in front of me next summer. I am just kidding, but that is some cake. Not only is it an awesome cake, but it looks like a hat. Just imagine if you walked around with that on your head. You would never go hungry again! A cake like that wouldn't be around too long. I bet the pictures were taken and everyone dug in. Wish I could have been there to have slice of that cake. From what I have seen if someone can dream of a cake they want, we can do it.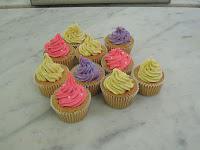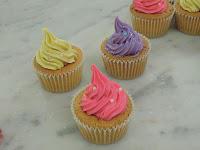 Now these cupcakes are especially special since they were done by none other than our very own Nicole. And I have to say, for being stuck in the office with me, she knows how to make a mean cupcake.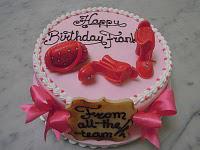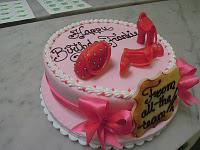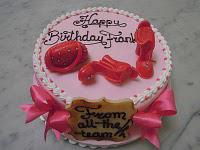 Last and certainly not least is the cake that I am guessing people was lining up to grab a piece of that handbag and high heels. That is a 3D cake; you literally see the merchandise rising up from the cake. I can't imagine how our team managed to

1. Made the shoe 2. Was able to make it stand up straight. If I can walk away in November with the  some ability or the knowledge of how to do some of the cakes that Anna and Vincenzo can do , I think I can impress a lot of ladies back in Minnesota with my skills at decorating cake.


Till next time cake lovers
Mark Palmer
Don't forget to Like us on Facebook and follow us on Twitter to stay updated on all your cake needs