Experience of the promoter in the line
Availability of expertise at the promoter's reach
Business gestation time i.e. time it would require to start commercial operations
Proposed place of business and its relevance in the geography
Required Investment
Required rate of return
Market scope and capabilities to market the product or service
Government support (Loan /subsidy / Incentives / Tech support / Marketing support)
Opportunity to grow and expand
Competitor's performance
Market sensitivities with respect to pricing, technology, grade and quality.
Commercial viability
Notwithstanding the above, I have compiled the list of some industries within the scope of INR 25.00 lakhs around.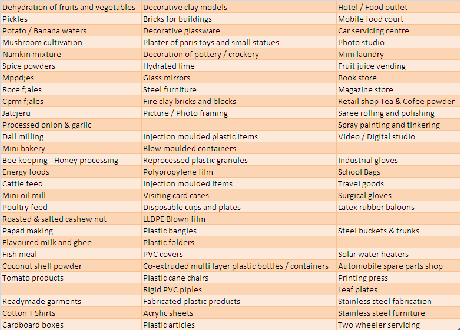 Small Scale Industry
You may also like -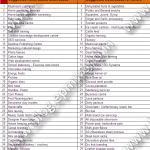 Home based business
I have indicated the business under INR 25.00 lakhs (as suggested by various government entities) in my earlier posting.  ...

Growing entrepreneur spirit
During this year, I have interacted with several people who were keen to embark on to some business.  To ...

Prime Minister Employment Generation Program
The following are the details of financial assistance available under PMEGP. Industry Eligible loan Promoters equity Subsidy Loan given ...

Food Processing Industry – Approvals
Following is the text of Government Policy on setting up Food Processing Industry in India.  Reference is available at ...
&keywords;&url;&nr;&nr;