Here are some of the LED lighting products becoming more popular among consumers. LED products are preferred for their energy saving and environment friendly properties.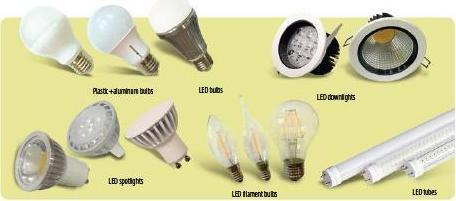 The LED lighting products are evolving every year and even every quarter. The products are highly suited for Indian market owing to power shortage in several urban and rural areas of India.
In order to live radiation free green lights it is imperative for us to use LED lighting products powered by Solar energy. This combination is a long term solution and trouble free solution.
If you are keen to procure any of the following products please get in touch with us for genuine guidance.
Rechargeable LED Floodlight
LED ceiling and wall lighting
Flexible LED reading lights
LED ceiling lights with PIR sensor
LED rope lights
Dimmable LED lamp with wireless charge
LED panel light
LED bulbs
LED ceiling light
Solar insect killer lamp
500W LED high bay light
10-40W solar integrated street lamp
LED tri proof lamp
LED modules with lenses
24/48W LED wall washer
LED energy saving lighting products
100W LED wall washer
LED strip
LED street lights
LED tunnel light
Solar warning lights
Up to 500W LED Industrial light
Solar Power Systems
Mobile work light
Solar tiles for houses
Flashlight with adjustable lamp beam angel of 135-180 degree
Solar garden lights
1000W high pressure sodium lamp
Portable folding solar panel kit
LED Rreading light
Solar heating systems
LED shelf light
Bluetooth remote controlled RGBW LED bulb
LED filament light
LED spot light
LED wall pack light
We will provide you advisory services to procure above products from local or foreign manufacturers.