As a strategic consultant for Businesses, mostly for start up ventures, I would attend to around 50 enquiries a month. My experience with several such business enquiries since the last few years has been quite surprising and disappointing too. It is disappointing because most of the callers turn out to be specific to embark on to a business of their choice. The fundamentals of business set up like market evaluation, idea research, and the need for process documentation have never been felt to be important in their business pursuit.
As a matter of best practice, marketing capability should come as the first metric in analyzing the Business investment. The market capability means the readiness of the market to accept the product and the willingness on the part of the investor to wait for the results while continuing with the brand positioning efforts. This aspect is again the most ignored one.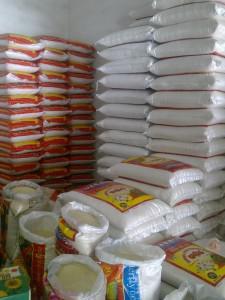 Many of the callers query for a unique Business that is not present elsewhere. The pointer here is that it is very risky to start any such Business unless it pivots on the most unique, innovative and huge customer focused requirement. The other type of callers have been impulsive entrepreneurs who owing to situations like forced unemployment or recession led unemployment or with competitive spirit to prove oneself get on to business thought. Such an impulsive investment would only make them restless for return on investment besides placing them in piquant management situations leading to operational dysfunction and business loss at the end.  They don't like to care for such possibility in the spur of the business thought.
Here again are other classes of callers who want to get into Business without moving from their home. Mostly they are housewives who want to utilize their leisure time to earn some business income. Such a possibility is remote unless the person becomes part of an ancillary network for a large marketing company or possesses unique skill set like arts, crafts, tutoring or culinary skills to earn home based income. However the thought of this category of callers is very genuine, but the mindset that they do not want to step out for neighborhood marketing or research or community service like activities – which truly will engage them in a productive activity – doesn't realize their dream to become entrepreneurs.
This is a disappointing category of callers who have already invested huge sums on a given business idea and are on the edge of collapse. Like an emergency patient who should undergo an operation but doesn't have money, these entrepreneurs ultimately would not be able to continue their venture for financial constraints [even with a small working capital to put their operations in course]. Neither would they have reached to a finished product level to raise project finance for marketing.
At the end I would find some 10% of the callers relevant for entrepreneurship. The above situations are the result of lack of entrepreneurship education or mentoring for aspirant ventures. Again this clearly shows the spirit of entrepreneurship among many people around us irrespective of the size of the business they would like to start off.
May be it is time to take up entrepreneurship education to community level through periodic workshops and micro loan melas and social enterprise support.
The knowledge dissemination in this context can happen through various Business Schools making their faculty and students as the supporting mentors. Entrepreneurship is the tool for employment generation. Thus it is essential to spread the awareness to increase the quality rate among the callers as above.