This is a better way of preserving tweets as at times old tweets disappear from display.
It is ideal to increase our focus on changing customer perceptions and requirements than a mere strategy to face competitors.
Every day review of his / her business is a big learning for entrepreneur. Personal touch in the context with customers is a big asset.
I won't consider IRR alone for a given project if I find an opportunity to create higher brand value for a venture as I favor long-term returns.
Tweets are better than any news whether TV or News Paper. We can have what we want on the platter.
We should have more BPLAN fairs by VCs to attract and encourage innovations from small cities.
ERP application is like pillars and roof. Once deployed, it will be a big decision to replace or remove.
When rain copulates with the earth, livelihood sprouts.
Playing with children is a form of Yoga.
Every small good thing inspires me and every big blow strengthens me.
An entrepreneur who is at the brink of success should be more cautious.
We can raise the self-esteem of our team by treating them as 'human intellect' than human resources or human capital.
Business has evolved to be a bonding element in the society while insensitivity to human relations playing a major role.
Performance failure of an employee could turn the pointer back to mentoring, recruitment, welfare, growth or HR insensitivity.
There can't be a better CSR effort than creating employment in the focused areas.
One of the important welfare measures, I prefer for my team would be an exclusive incubating center to prove their individual expertise.
Human intellect is the bonding agent in the business pyramid.
Entrepreneur is also like a King or ruler of a country who should think and work for the common and larger benefit.
Collective productivity and collective growth should be the tenets of leadership.
Visionary should be like a true film director who envision and steer movie for others.
Time doesn't wait for any one. Our age doesn't wait for achievements.
The base for human development and human destruction is human intellect. The difference is the purpose of its application.
If you are reciprocative, you are everything – responsible, mutual, accountable, professional, sensitive, and caring.
The one luxury that is abundantly enjoyed by the poor is sleep.
An enterprise which doesn't define its Vision could carry the risk of making journey without knowing the destination.
In the worldly life, that we live, anger is an important tool at times to control others encroachment on our personality.
When you feel you are getting undeserved treatment from the God, talk to your strength.
Recession periods are shutdown times for maintenance of organizations.
Miscommunication is the seed for conflicts. Clarified communication is the best solution.
Will post some more sometime.
http://blog.epmworld.in
http://www.twitter.com/EPMWORLD_HYD
You may also like -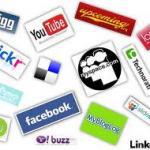 Online business development tools
I attempt here to indicate most important Internet based FREE business development tools and the basic advantages they offer ...

Protect your individual side to save your enterprise from failure
Enterprise failure is leadership failure.   This is my personal belief and experience too.  In an environment where entrepreneurial spirit ...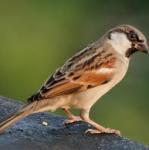 Some of my tweets
I keep posting my thoughts on Twitter .  All the thoughts and expressions are random and impromptu.  I have ...

Some of my tweets - Part-III
Every day hundreds of thoughts cross through our mind.  We know the majority are involuntary ones.  At times, I ...
&keywords;&url;&nr;&nr;