Over the past couple of weeks I have been picking up a few bits and bobs so I thought why not get it all together and do a little haul post today! There's a bit of everything in this haul as I have been on the hunt for some uni supplies, nail polish, skin and haircare, DVDs, a suitable bag for use at uni and a new pair of studded loafers as a winter replacement for my beloved nude Topshop Vectras. On to the shopping..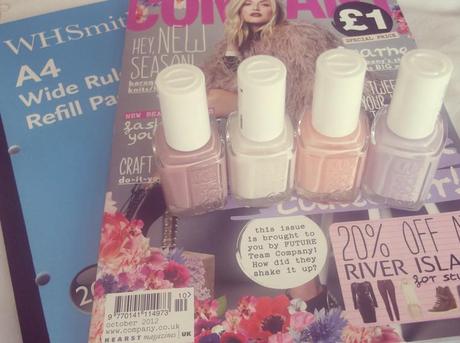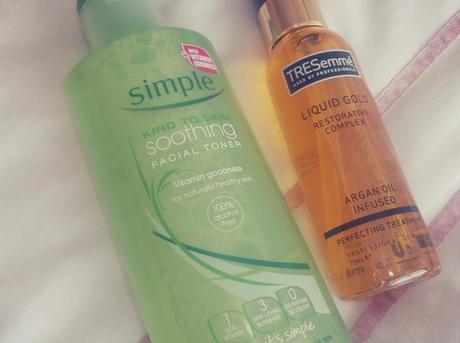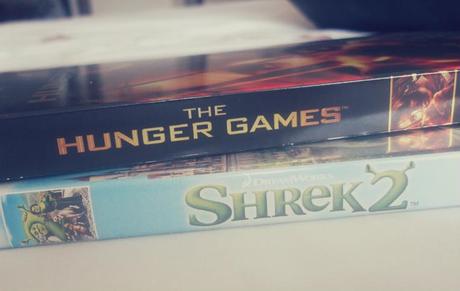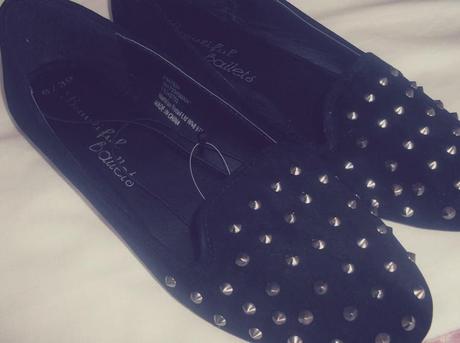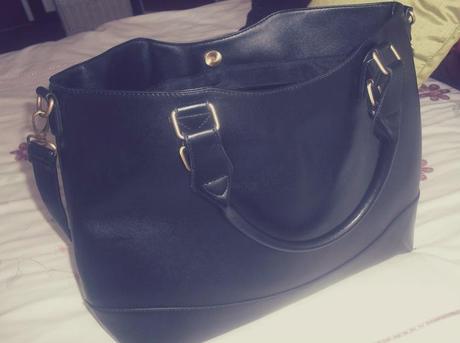 I'll get the more boring purchases out the way first and of course I needed a new notepad as I'm going back to university in a couple of weeks. This will be year I take even more notes and be super organised when it comes to writing my dissertation later on so this refill pad from W H Smith fits the bill, and what's even better is that these refill pads are currently 3 for £3.99 which I think is a great deal  (David has the other 2 since Mr. Chemistry will be needing them a lot more). I also picked up a copy of Company magazine since it was only £1 and I've been loving the new layout so I'm sure it will be a good read whenever I get around to it.
I've already posted about my Essie order from Fragrance Direct but I thought I would include them anyway since they have been recent purchases. So far I have had Ballet Slippers and To Buy Or Not To Buy on my nails and I have been absolutely loving them! I was in need of a new toner as my old and faithful Olay toner came to an end, and with my recent switch to the Simple Kind To Skin range I thought why not pick up their toner which is currently on offer in Superdrug for just £2. I've only used it a couple of times so I can't say too much about it but so far so good. I also decided to (finally) treat my hair to some argan oil in the form of Tresemme's Liquid Gold Argan Oil which was a recommendation from some of you when I asked about affordable hair oils on Twitter. The 75ml bottle was £5 in Asda (usually £6.99) and it has been great for taming fly aways and frizzy ends which always seem to plague me when I curl or wave my hair. 
Next up is DVDs, and if there's one thing I like to hoard more than nail polish it's DVDs. I'm one of those people who could watch a film a million times over and still enjoy it so I have got myself a pretty decent DVD collection now. The first addition was The Hunger Games which I didn't actually buy as David, being the wonderful boyfriend that he is, surprised me by ordering it and having it sent straight to my house. I adored the books and the film so it was a must have and it's safe to say this DVD will be getting a lot of use! The second DVD was Shrek 2 which I spotted in CEX for just £2 second-hand so of course I couldn't say no, and now that there is a store in Glasgow I can see myself spending a lot of time hunting for DVD bargains in there. 
On the hunt for new studded loafers I came across a black pair in Primark for the bargain price of £10, but unfortunately the sizing was all wrong and meant I came away empty handed. Matalan to the rescue though! These black suede studded loafers are such a good fit and in my opinion look a lot nicer than Primark's version, and what's better is that they were only £10 too. The final item in my haul is the very popular Primark dupe of the Zara tote bag that everyone and their granny has been drooling over, and in the end I decided to go with the black version as I thought it would be easier to pair with any outfit for uni. The best thing is that the bag costs just £12 while looking a lot more expensive than that, and is exactly what I was looking for in a replacement bag for uni as it is a great size and sturdy enough to carry notepads, folders, laptops and whatever else you needed to take with you.
So that's what I've been buying. Have you found any good bargains lately?