Portable gaming devices are on hike amongst the tech savvy generation these days, especially for those who are traveling quite often. These devices have motion sensor interfaces, high quality 3D graphics besides being user-friendly. With so much advancement, it is no wonder that these devices are designed to retrieve data virtually anywhere and anytime. Are you looking for an ideal way of killing time while on wheels or standing in a queue or waiting for a bus?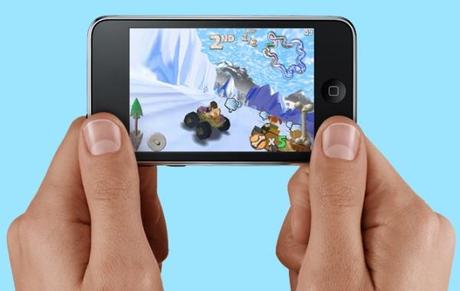 Here are the top picks of iPod Touch games to spend your leisure lavishly. Take a look…
Cut the Rope
This game is really 'cute'! In this game, a mysterious package comes up on the doorstep from which a little adorable green creature crops up. It only demands you to feed him a candy and in the process of feeding you need to solve some levels to find the correct route to its mouth. It may be a hefty responsibility to have a pet but handling the monster in this game is a very easy task.
Asphalt   
Is car racing your favorite game? If so, then this is the perfect game for you. Here you get more than 42 bikes and cars to select from. Solid control and gorgeous graphics will really grab your mind! Choose your car and start racing around the globe with this game on your iPod Touch.
Amazing Breaker
This is a destruction-based puzzle gaming with plethora of levels. This is a physics oriented game that will entertain and frustrate you at the same time. You have to destroy the different shapes that come to your sight in every level. Use of explosives makes the game more interesting!
Superbrothers: Sword and Sorcery EP
This is a compelling video game. Play it and you will understand it better! In this game, the gamer is a warrior monk who solves mystic musical puzzle while wandering through a magical and beautiful realm. This game gives you a wonderful opportunity to pair up with your Twitter friends in unraveling the mystery. Enjoy the adventure of untangling a mysterious puzzle.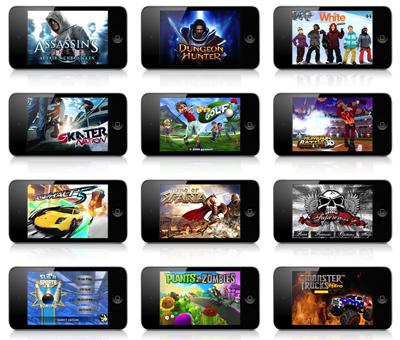 Doodle Jump
This is one of the popular games in the entire list. Doodle Jump has earned a hallowed space in the gaming series. This game is a true addiction – it will take a few seconds to learn this game but you will not be able to leave it before hours.
Flight Control
Why should the pilots be credited for safe air travel when high responsibility lies with the air traffic controller? Do you think you are eligible to take up the challenge of an air traffic controller? Check it out with this iPod Touch game. This game demands you to give the aircraft a safe landing platform. It may sound easy but a busy air field will be a real challenge for you.
No question of getting bored now. Swipe off your boredom with these fun-filled games! Try out the games and you will find how different gaming experience each of them delivers to you.
Author's Bio: Alice Aires is an online gaming support professional who can help you with gaming apps in iPods as well. Get in touch with him now!
Tagged with 
iPod touch gaming