At the time when I revealed my theme for the AtoZ Challenge, I promised that I will come up with some interesting movie trivia, this is my first trivial post for the month of April.
Forrest Gump is one of the most popular films we know of. Even if someone is not really into movies, they have watched Forrest Gump. Tom Hanks played the role of Forrest Gump and won the Best Actor Award at the 1995 Oscars and the film won the Best Picture.
Here are some interesting trivia about Forrest Gump:
1. The girl in the school bus was Tom Hanks's daughter Elizabeth Hanks.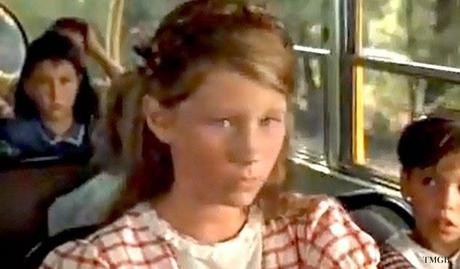 Elizabeth Hanks
2. John Travolta and Chevy Chase and Bill Murray turned down the role of Forrest Gump. Travolta did admit later that passing that role was a mistake.
3. It took only 66 days for the film to pass the $250 million mark at
the box office
.
4. Gary Sinise's character tells Tom Hanks's character that the day Forrest works on a shrimp boat is the day he'd be an astronaut and next year, Sinise and Tom Hanks appeared together as astronauts in Ron Howard's Apollo 13.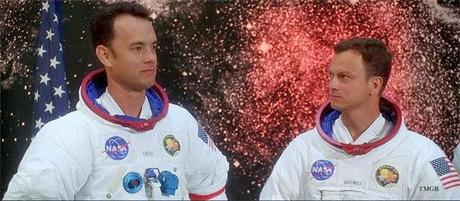 a still from "Apollo 13", Gary Sinise indeed became an astronaut
5. After the success of Forrest Gump, Author Winston Groom wrote a sequel novel, 'Gump & Co.' (1995), Forrest Gump happens to meet Tom Hanks in the novel.
6. In the 1988 movie Punchline, Sally Field plays the love interest for Tom Hanks's character; in Forrest Gump, 6 years later, she plays his character's mother.
7. In 2007, the American Film Institute ranked this as the #76 Greatest Movie of All Time.
8. On the other hand,  The movie was named as one of "The 20 Most Overrated Movies Of All Time" by Premiere.
I hope you like trivia as I do. They are fascinating.
-Amritt Rukhaiyaar
[This post is a part of the
A to Z Challenge in April 2014.
Let's celebrate blogging.]
Sources: Google, Wikipedia, IMDb