Here are some design trends that design pros and manufacturers say are emerging more prominently this year, some of which are being driven by baby boomers as they downsize and prepare to age in place.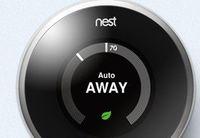 More affordable whole house automation controls
Costs are coming down on automation that controls a home's systems including temperature, security, electronics, lighting and more from a single device such as an iPhone or iPad. One example is the Nest Intelligent Thermostat, which can be controlled remotely, and also programs itself by adjusting intuitively to your living habits to conserve energy costs.
More 'homey' media rooms
With more people entertaining at home and staying at home rather than traveling, entertainment rooms are not only becoming more popular but also more cozy with more comfortable seating, tables and lighting.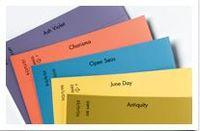 New neutral and accent colors
 Neutral colors are still more popular than vibrant hues, with blue-grays becoming more popular background colors. Accent colors such as raspberry-pink are gaining favor over red, and there is also a trend toward orange, yellow and purple accent colors.
More double-duty furnishings in scaled-back sizes
With homes scaling back in size and many baby boomers downsizing there is more demand for multiple use pieces, such as ottomans also used for seating and storage, couches that convert to beds and coffee tables that rise for dining.
Handcrafted elements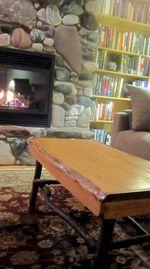 Many homeowners are using pieces handcrafted by artisans or building elements made from items they collected themselves for a more personalized look. Sometimes items are made from reclaimed materials which also follows a 'green' trend.
Stylish kitchens and bathrooms
Kitchens and bathrooms perennially remain at the top of many home owners' lists, with the latest look being midway between traditional and contemporary. Examples are cove rather than crown molding, dark-stained or painted finishes rather than natural maple or cherry, and larger 24" square tiles rather than smaller ones. Universal design features for aging in place, such as grab bars masquerading as towel bars and kitchen counters of various heights which include wheelchair access are also becoming more popular.
Sharlene Hensrud, RE/MAX Results - Email- Baby Boomer Realtor