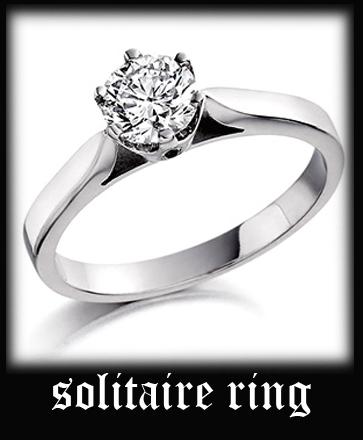 Diamonds have been the fascination of the feminine world since ancient times. It's said to be the epitome of eternal love ruling the two souls. A woman of all ages aspires to wear elegant, trendy & stylish gemstone while attending a wedding or any other special event. Engagement ring is the betrothal gift, by a man to his prospective spouse, while proposing for marriage. It basically indicates a formal agreement to future marriage.
Solitaire rings indicate the unconditional love ruling the soul-mates. They are always timeless & signify a classical appeal. It comprises a precious metal band with a single gemstone jeweled on it. This enables the stone to retain its brilliance. Its size ranges from 1 carat onwards & has gained popularity due to its elegance & sophistication. Solitaire rings are acclaimed for their purity & beauty. They are the perfect combination of elegance & tradition.
Although Marquise-cut, cushion-cut, Emerald-cut, Asscher-cut, Princess-cut solitaire ring depict their own classic style, solitaire rings known for their simplicity & clarity tempts your attention to grab one. Especially Heart- shaped diamonds flatter women with sleek fingers & are considered to be romantic & utterly unique. Today, platinum has been the chief attraction of metal choice, owing to its durability & glamour. Despite, white gold & yellow gold, yet acquires attention of gemstone lovers.
Rejuvenate the spark of your love & commitment with a solitaire princess- cut ring.