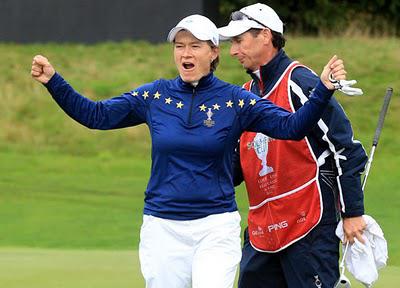 Is Catriona Matthew one of the most underrated golfers?
She doesn't make much noise either verbally or visually. Just goes about her business in a very professional and polite manner.

You don't get to win a major championship after giving birth a few weeks before without having a great game and mental strength. Even Tiger didn't achieve that.

Matthew creamed the Pink Panther 6&5 in the top singles match for the victories European Team at the Solheim Cup
It was her fifth Solheim Cup singles victory in succession.
-------------------------------------------------