New Softsoap Luminous Oils Body Washes have just a touch of luxurious oil, essence of peony or iris, and an alluring fragrance. The sheer, non-greasy formula will invigorate your skin, leaving it radiant and soft.
Currently available in two variants:
Avocado Oil & Iris
Macadamia Oil & Peony
Lather Up For Good Health® is a family initiative to prevent the spread of infection through hand washing. The CDC agrees it's important and it only takes 20 seconds to do the job! For Parents and Teachers, it is important that children learn at an early age the importance of hand washing for the prevention of infection and disease. Use these helpful and educational Resources and How To Guides on proper hand washing techniques and good hygiene.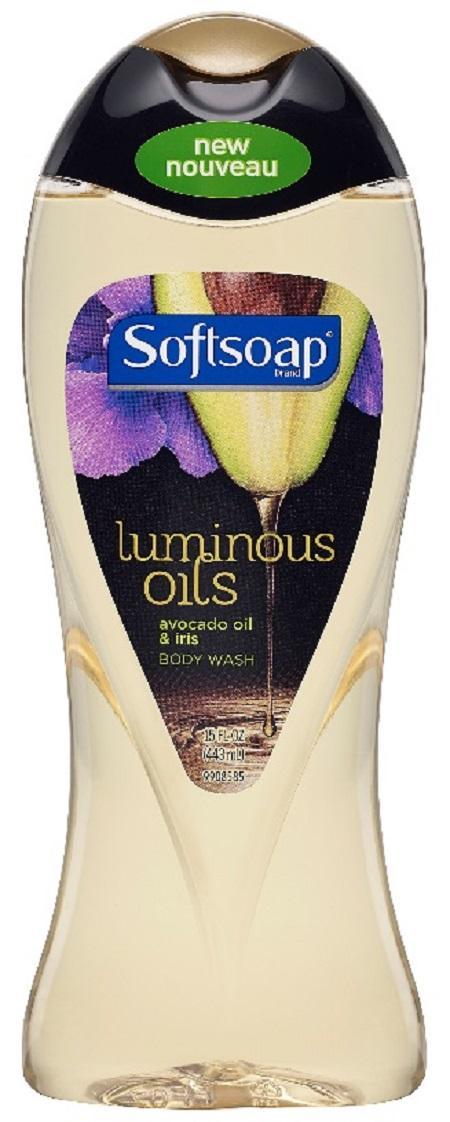 Softsoap Luminous Oils Body Wash
Start early.
Research shows that children as young as three can grasp the importance and techniques of proper hand washing. Make hand washing fun! Play games and sing songs while lathering up. Give kids a monogrammed towel for drying. You can find more good ideas in the Resources area of this page.
Skip the bar.
Liquid soaps are easier for little ones to use. Let children choose their own soap with a favorite character or scent. Softsoap® brand offers foaming formulas made just for kids. Lead by example, children imitate what they see, so wash your own hands regularly and model good behavior. Early hand washing education may lead to better hygiene as adults.
The Softsoap Lather Up for Good Health Program – featuring Handy™ the Hand Washing Octopus – serves as a game plan for engaging kids and teaching them the importance of hand washing. Staying healthy is important all year long – but cold and flu season is a particularly challenging time for schools. This program is designed to give you additional ammunition in your fight against infectious disease with new data and some "hands-on" education tools to help you get the word out to children and their families!

Softsoap Luminous Oils Body Wash
Softsoap Luminous Oils Body Wash
Suggested Retail Price:  $2.97 (15 fl oz) Available at mass retail, drug and grocery stores nationwide beginning January 2016. The information of the Softsoap® brand was provided by Colgate-Palmolive.