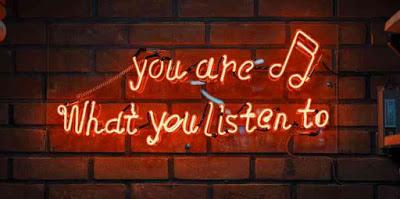 Diversity in music is what keeps it interesting, invigorating, inspiring. And that applies to every form of art. Still we often find ourselves drawn to specific patterns and styles, those we feel most at home with, those which attract and excite us easily. We at carpe carmina must be known for favouring the soothing and soulful musical kind, however, are suckers for the suspensefully upbeat and quirky compositional craft as well. So, lets delve into both a little bit deeper and find some

glistening

gems as we go ...
Courteous Thief's latest candidly comforting composition lures you in with its soft and blue tonal touch: invitingly ambient and rhythmically sensitive, 'A Bed For Me' lays out seductively cozy, silky instrumental lines, sends forth mellow, mellifluously husky vocal whispers in such a warmly welcoming way that you are inevitably smitten. It's a pleasant feeling amplified through the single's tenderly affectionate storytelling music video, one that we, as an audience, willingly embrace, (secretly) cherish even for it depicts emotional dependency and haunting remorse so beautifully poignant and pure.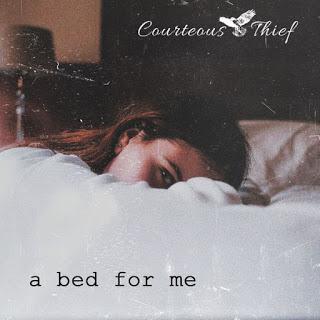 Reach out & listen to Courteous Thief on ...
.. twitter ...
.. facebook ...
.. his official website ...
.. soundcloud ...
Check on his full discography here. 
Download (mandatory: have it on repeat thereafter) 'A Bed For Me' here.

Not one just for long summer nights or contemplative nocturnal drives but certainly made for both as it fuses alluringly halcyon instrumentals and passionately roaring rhythms to perfection: 'Drive Slow' accelerates smoothly and without any rush, sparks dynamically languorous melodies in a longingly sun-kissed, radiantly scenic style and comes home on a dramatically dulcet note. What a triumphant (allow us an approving nod to the striking guitar-solo-finish at show), more importantly trend-setting collaboration between mancunian music-maker Dom Major and badass babywoman Charlotte Carpenter (make sure to check out her ardently blues-infused, emotionally delicate sounds, too) who runs the label behind the single release. We at carpe carmina so look forward to hearing more of these two songbirds soon. Very soon, pretty please!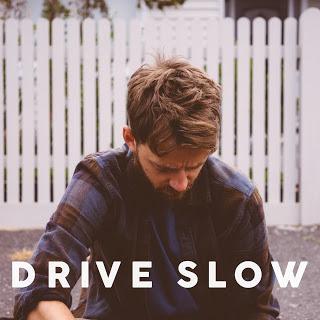 Reach out & listen to Dom Major on ...
.. twitter ..... facebook ..... his official website ..... soundcloud ...Check on his full discography here.
It's a safe bet that Ava Heatley is having absolutely no regrets at all about this 'Shitty Tattoo' of hers. And honestly, why should she? Glowingly gritty vocal charm and glamorously reckless melodic gravity leave their musical marks here in the sweetest staggering fashion, help gently graceful and confidently catchy soul-pop with a heavy(-hearted) rock twist to claim its rightful multi-generic glory. Now, give it up, folks, for such a melodiously well-written winner!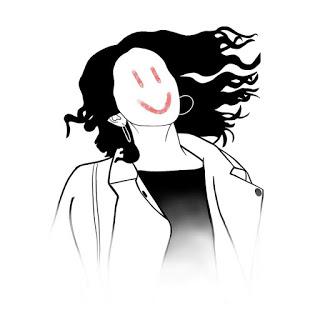 Reach out & listen to Ava Heatley on ...
.. twitter ..... facebook ..... her official website ..... soundcloud ...Check on the joyously juvenile official music video for 'Shitty Tattoo' here.
Take a bow (and a boogie) to this funky and fun-packed, dashing and trippy dance-number of Devon-based electro-pop-trio Pattern Pusher and prick your ears for excitingly entertaining, elusively electrifying sonic surprises aplenty: Perky and playfully keen beats, enticingly sparkling vocal flow and hypnotically swirling melodies make 'Tonight' your go-to-tune whenever you want to move your hips and summer-savouring soul at once. 
Reach out & listen to Pattern Pusher on ...
.. twitter ..... facebook ..... their official website ..... soundcloud ...
Check on their full discography here.
Labelled with 'acoustic' ROE's dreamfully layered but vibrantly glistening gloomy anthem prefers vocal vulnerability and wistful tonal warmth galore this time;
velvety sumptuous and elegantly nonchalant at heart, her atmospherically cloudy and shimmery soft single 'Down Days' clears up to have its sentimental core exposed, to show its charismatically cheeky and delectably clever aesthetic colours in full bloom.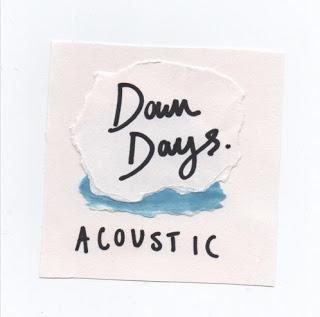 Reach out & listen to ROE on ...
.. twitter ..... facebook ..... soundcloud ...
Watch the intimate official music video for 'Down Days' (acoustic) here.