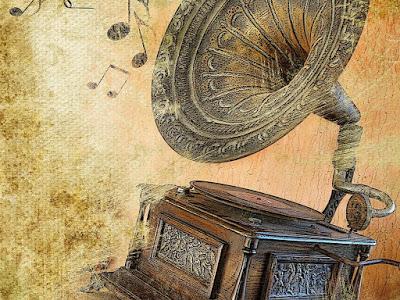 It's been a year that called for reflection and alignment, for patience and perseverance; and it's one that called for music, the brave, the placid, the contemplative, the catchy and optimistic kind; there were moments of silence and gravity, of retreat and resilience, of hope and togetherness. All expressed through and with music, a joyful and jubilant, bold and bright, healing and haunting testimony written in sound against all odds. It's been quiet on here for some time yet music was and always will be part of the journey, a beloved companion hold in high regard and passed on with a passion, in ways direct and discreet, committed and caring at heart. 
And now the time has come again to do so in a solemn and sweeping style, introducing and welcoming back artists to celebrate 8 years of musical musings, of sonic suprises and tonal tales, written, sung and reviewed. 
Life itself, its ways and wonders (one being music most certainly) are worth celebrating on their own; it comes with shifts (in perspective) and fresh starts, is full of setbacks but also ripe for pontential (found in the very same). Life, not only this past year, has been, still is beautifully terrifying (with its twists and sensations). Which is quite likely how the opening act for carpe carmina's birthday celebration would sum it up as well. Ava Heatley's art, however, is just that: brutally honest and holistically beautiful (her contribution relatable to many young women out there for sure.) So sit back, take a deep breath and let yourself in for a long-sighted, longing and lush musical blessing to laud. Applaud life, applaud music, applaud stories told and felt. With honesty, with heart and with a true sense of what makes life worth living every moment you get to. 
Back when carpe carmina turned 7 years old ...
... the keen and clever US-alt-pop heroine stood up for human justice and cultural art, demanding legal action to be taken against those responsible for the degrading, savage murder of an Afro-American father of five, raising her voice for compositional craft carried out by Black artists at a time systemic racism (while being at work perpetually and persistently) for once was in the eyes of the public due to now more effectively reported crimes committed against people of color which, sadly, had gone unnoticed before and for far too long despite being vocalized. 
Longing for live shows to play, Ava Heatley took inspiration in the marvel and malengine of the mundane, weaving brilliantly broody and lugubriously languorous poetry only real life could have written. With pages of pensive narratives stored and a colourful dresser matching her quirky nature adorned [the latter is through which her audience learnt (more) about her not-so-secret love for the spectacular sequel of the cinematic monster-hunting mystery gem, Scooby Doo 2: Monsters Unleashed, as well as about her savoury liking for pickles and her devoted admiration for Taylor Swift's songwriting], an era of adorably genuine, elegantly enthralling demos and charmingly witty, lyrically chic customed songs (picking up on themes such as wishful thinking and wanderlust, blossoming romances, paralizing anxieties and confrontational conversations) commenced, leading to not only a cozy, wistful festive tonal treat (the endearingly elegiac seasonal 'Sad Christmas') at the end of 2020 but also to a gloriously gorgeous five-track-opus in March 2021 ('Mrs. Maybe EP'). One that is bitingly hymnic, raptly haunting and sweetly nonchalant at once, and whose sorrowfully serene, ravishingly realistic single 'Good Weather' just recently was performed at The Studio at Old Ridge  in Warwick, making for a musically stripped-back, narratively stirring and sonically spellbinding visual and melodic delight to cherish. Bearing myriads of impromptu TikTok writing sessions (introducing Ava's quaintly haunting and powerfully eloquent sonic offspring in the making) and promising song snippets (welcome to 'disillusion land' whose soundscape is heavenly mellow and vividly golden) in mind, there's plenty storytelling goodness yet to come, probably sooner than later (this year). 
Music well worth listening to ... 
... as Mrs. Heatley's seraphically sharp-tongued and boldly bittersweet, dearly energetic and charismatically unapologetic music is created with caution and care; so is this very performance of 'Mrs. Maybe', leaving no doubt whether to wholeheartedly commit to its fair and delightfully dashing charm or not, capturing fondly fervent and mellifluously heavy-hearted melodic moments, whilst Ava herself captivates our senses, too, with lovingly fierce lyricism and gracefully flamboyant e-piano bliss in abundance.
Lets hear it from Ava Heatley ...
» Happy birthday carpe carmina!! Your reviews are so thoughtful, eloquent and inspiring! I feel so lucky to have my music reviewed and thought of by a blog that values songwriters, their process and their craft. Thank you for the music you share with your followers and the beautiful way you do it! «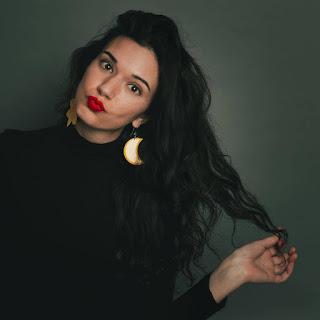 photo courtesy of dylanjscottphotos 
Reach out & listen to Ava Heatley on ...
.. twitter ...
.. facebook ...
.. her official website ...
.. soundcloud ...
.. bandcamp ...
.. spotify ...
You can see Ava working on new song ideas or giving classics/contemporary hit singles a new (stunningly tragic) spin on her Instagram and TikTok.
Watch the her online EP release show for 'Mrs. Maybe EP', recorded at The Studio at Old Ridge.
Catch up on her latest full-band gig (online) here.
Kindle your (inner/proud) fangirl/fanboy and buy Ava's merch here.