History:
Social networking is in vogue as most people tend to spend long hours on their social networking sites. There have been a lot of changes in the world of social networking as one giant toppled the other and so on. There was a time when MySpace and Hi 5 ruled the world of networking. However, when orkut came into the picture, these two sites got completely eliminated as people were addicted to it. Although, Orkut too did not stay for long as with the soaring popularity of Facebook, orkut too got pushed to the sidelines.
Current status: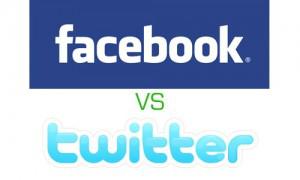 The current status of social networking is a raging war between two giants that is Facebook and twitter. Both these sites have been leading the center stage as they are profoundly popular and you can find a lot of users who are active members on both the sites. The sole reason as to why both of them have managed to stay in the race is because that they have slightly different functions. The main underlying concept is the same which is to connect with people.
However, while Facebook stresses on pictures, posts and videos as it aims at bringing different people together and helping them share their moods, their whereabouts and other details. Twitter on the other hand relies more on connecting with people on a live basis. People in twitter are looking for answers from friends and followers in real time. They can tag for live updates from their beloved celebrities as people tend to update their current status time and again. Thus, it gives an opportunity for people to stay in touch with the different details and events that their friends or even celebrities are engaging in.
Thus, if you fine tune the features and facilities, Facebook and twitter are significantly different from each other. Most analysts are of the opinion that it is the presence of this diversification that has permitted the co-existence of both these leading social giants. However, despite the popularity of both the sites, it is common to compare both of them in a bid to ascertain which one is a more popular choice.
Some people believe that finally it would be twitter that would rule the roost. The main reasons that cement this theory is the fact that people are always in the lookout for something new. Although, orkut had a very successful design and people were attracted and addicted to it, yet all it took was a new design and a change of approach for its downfall. Thus, people affirm that twitter is the wave of freshness and change which users want. Hence, they believe that Facebook popularity days are now numbered. However, it is worth adding that so far the statistics have not supported the theory because despite the immense popularity of twitter, Facebook continues to swing people in its favor as well.
It is worth adding that twitter has managed to reach to the peak in an extremely short duration. People take time to get the hang of the different ways in which the site works. But, once they have the right set of followers and their profile becomes popular, twitter is as addicting as alcohol. People are spotted to tweets almost every couple of minutes and most of their posts get the attention of their friends. It is one of the best places to get answers from your friends on a wide variety of different matters. However, if you are looking to upload an album for your latest trip such that you can get the comments from your family and friends, Facebook is still a popular choice with a lot of people.
The future scenario:
Thus, the war of Facebook vs. Twitter does not have a clear winner at the moment. Both these sites are enjoying a phenomenal degree of success. However, it seems likely that with time, there would be a loser. Equal numbers of people are betting on both the sites. This is a story that can only unfold with time.
So, until Facebook or twitter becomes a thing of the past, you can enjoy your own account. Post pictures and comments, tweet different facts and follow the posts of your friends or even your crush. Social networking definitely has its own flavor and with both these sites, things have just got spicier.