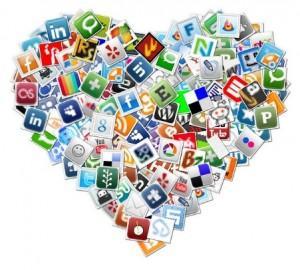 Coming up with a new password for different websites can be a pain, and is something that we have to do more and more often. Pretty much every website requires a password now, and for those of us who like to do absolutely everything online, password security is a big deal. Someone getting ahold of my passwords would give them access to virtually my whole life – my online banking, bills, and lots of shopping sites.
Currently and in the past, most websites have leveraged several ways for a user to identify him or herself in order to create or access an account. In addition to a password that can require any combination of letters, numbers, and symbols, most sites also require the user to answer security questions such as your mother's maiden name, the city you were born in, etc. But this is not necessarily the most secure way to verify identity. These questions can often be answered by anyone, with a quick Google search or glance at public record.
So how do we make passwords that are more secure as people (or computers) that are trying to take our passwords get more sophisticated in their tactics? Well, some suggest that social media could be the answer. Facebook is pioneering a new form of security by requiring you to identify some of the faces and/or attributes of your friends when you log onto the network from an unfamiliar device.
One of the biggest benefits of using social networks as a security measure is that when you combine it with smartphones and mobile apps, both can help identify who you are. This can relate back to the problem with security questions. Instead having a question like "Where do we normally find you at 7 a.m. on Tuesdays?" makes it much more difficult for a hacker because the information isn't easily accessible. However, your social network and apps on your phone would know the answer if they have the ability to track your location.
One of the downsides of using social networks to help protect password security is that it will expose just how much these companies know about you. The tradeoff is to a bit of privacy for more security. While ideas like this are probably not the final solution to password security, they add another layer that potential thieves have to get past in order to access your information.
Password security is no doubt of the utmost importance as we transition more and more aspects of our lives to the Internet. When you use the Web, make sure that the sites you are using are secure. Choose different passwords for different websites, as tempting as it can be to use the same one over and over. And stay tuned for more developments in the world of password security.
(Photo Source)