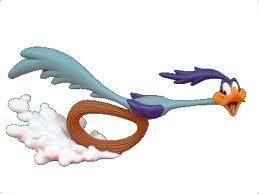 When I talk to clients about marketing in social media they often have a misbelief that it means spending hours and hours of time behind their computer.  Yes, some people do that, but it is a choice.  The best way to approach your social media is to keep it short and simple.
Choose 1-3 sites that feel like a good fit for your business.(Facebook, Twitter, Google+, Pinterest, Linked In)
Sign up for a free or inexpensive social media dashboard like Hootsuite that allows you to schedule posts in advance and to multiple sites at the same time.  (Click on the Hootsuite ad in the right column of this blog to learn more about that option).
Create a document in your computer and brainstorm post ideas – add to it as you come across things that catch your interest.
Set up an editorial calendar where you can plan and keep track of posts.
Block one hour per week on your schedule to write and schedule your posts.
It's really that simple.  You might find it takes less than an hour once you get the swing of it.  Social media can be addictive and using this method prevents you from being stuck at the computer instead of bringing your gifts to the world.
Happy Marketing!