Job search now a days has evolved from the traditional search through newspapers, radio and TV ads to the growing popular social media search.  As the technology and widespread use of the internet blooms and soars fast, social media is earning its place in job search among job lookers.
Among the famous social medias used in job search today includes Facebook, Twitter, Google+ and LinkedIn.  Many employers can get a glimpse of the applicant which can never be found in their resumes.
Job seekers of today should understand how Employers has come out of the box and explore the vast potential of the worldwide web in finding the right fit for their vacancies in their respective organizations.
As job seekers compete with each other, so are Employers.  They find ways to get first and know their applicants through these social medias.  As such, building your social network is crucial.
In a survey conducted by CareerBuilder.com, they asked 2,303 hiring managers and HR professionals how they use the social media in their recruitment process.  37% disclosed that they use it primarily for screening possible potential applicants.
The survey also revealed that 65% of those asked use social media networks to research and find information about the applicant and see if they are professional in the manner they present who they are in the network.  51% wanted to determine if the candidate is the right fit for their company and organizational culture while 45% wanted to know about the qualifications of the applicant.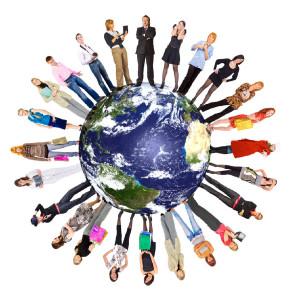 from www.somere.nl
Moreover, employers and hiring managers use it to determine whether the applicant is well rounded and possess a good disposition.  29% said they found good reasons why they hire the applicant.
While others found a good reason to hire the applicant, other cited that they use it to look for reasons why they will not hire the applicant.  It is now in this context that as a job seeker, you have to be very careful on what you post in your Facebook, what you Tweet or in any other social network.
Among the reasons why employers (34% of them) don't hire a candidate found contents such as offensive or inappropriate photos and other important information on their profile while 45% said they found evidence of drinking and drug use. Some other reasons includes poor communication, said derogatory comments on their previous employers or boss, used discriminating words against gender, race, religion.  Some even lied about their qualifications.
Now the challenge for job seeker is how to make your network strong and not think on what and what not to post on your social medias.  The challenge is how to make your profile displays your potential and your strengths so that you will become properly presented to your future employer.