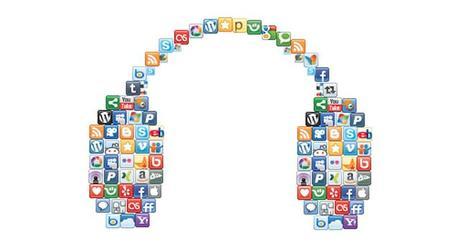 Social media wasn't around during the Cold War, of course. But the term "social listening" does conjure the image of marketers in ushankas, huddled around a Twitter feed, like half-frozen Siberian spies parsing transmissions for intel.
Social listening is really just a subset of a larger discipline called "brand monitoring" by big companies and their big expensive agencies. They eavesdrop on the Twittersphere and other online sources, mining traffic for comments about their companies, products and leaders.
Not Just for Big Brands
The good news is that most small businesses can implement some form of brand monitoring or social listening. But to succeed, you'll need a purpose, a plan and some patience—and a Twitter account to serve as your company's listening outpost.
So Why Listen?
Central to any integrated marketing initiative is being crystal clear about why you're doing it.
A very good AdAge.com article, summarized below, cites three important but very different strategic reasons for social listening:
Gathering Intelligence: A passive discovery exercise that seeks to discern brand and/or campaign advocates from naysayers and detractors; the goal is to see who's saying what and why, and decide how or whether you should respond.
Improving Service. Establish guidelines for distinguishing legitimate service concerns and applying the appropriate resolution. Take a measured approach; remain helpful, positive and professional. P.S. Don't feel obliged to apologize for every little thing.
Taking Action. More challenging but more gratifying. Here, you're not just monitoring conversations, you're actively engaging in them, resources at the ready, focused on protecting and advancing your brand.
Be Patient and Persistent
Planning and implementing a social listening program can take many months and man-hours. Ditto for the other critical piece of the social listening puzzle: learning to mine and interpret results.
But with patience and the right approach, social listening can yield many new competitive advantages, including: deeper customer insights and connections, a more authoritative market presence, and the confidence to guide your brand's social marketing narrative. And what red-blooded Western marketer wouldn't say "da" to that?