You can't judge a restaurant by it's name or it's location. Had I not loved Xie Xie or followed nearly every season of Top Chef, Social Eatz would have been far from my radar. Thankfully, the threat of excellent food will always broaden my horizon. Chef Angelo Sosa's latest venture located in prime midtown, while completely inconvenient for me, certainly positions his cuisine to cater to the NYC masses. He has been judged so many times in Season 7 of Top Chef and most recently in Top Chef All Stars, Sosa has proven he is now more than ready to do as he pleases. And he certainly can as his Asian sandwich shop on 53rd street has finally given me a reason to be envious of those a part of the daily rat race.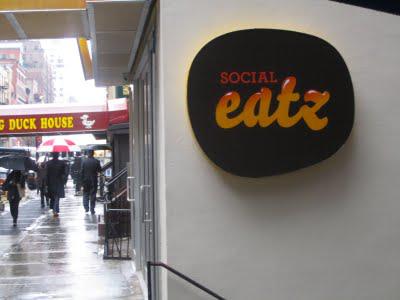 I apologize for seeming like such a midtown hater. Although in my eight years in New York City, I never lasted more than one professional year in walking distance of Rockefeller Center. While I should blame it on the job, I can't pretend that debating between a lunch at Au Bon Pain or Hale and Hearty didn't make my exit even faster. However, a lunch or early dinner at Social Eats may have actually made me rethink my decision to leave the world of marketing - or at least, prolong my departure.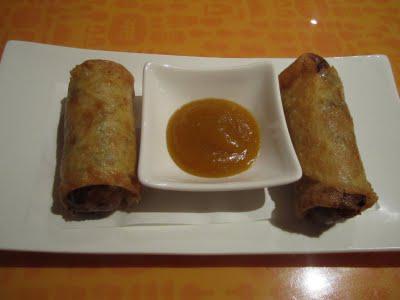 While sandwiches and burgers are the focus, there are certainly appetizers (app'z), salads (salad'z), and tacos (taco'z) worth sampling - never mind the overuse of the last letter of the alphabet. No matter what you order, the crispy spring rolls are an absolute must. I am not sure I have ever had spring rolls this good. In fact, as far as spring rolls go, they definitely earn five roaches. These are made with chunks of shrimp, ground chicken, diced jicama and shredded cabbage. mushrooms, scallions and cilantro served with a duck sauce made from calamansi, a citrusy filipino fruit, with a sweet and sour essence. Two large rolls come with each order and while I was a little turned off by how big they were, after one bite, I was thrilled at the size. On second thought, it could have been serious trouble had Social Eatz been around when I was a midtowner.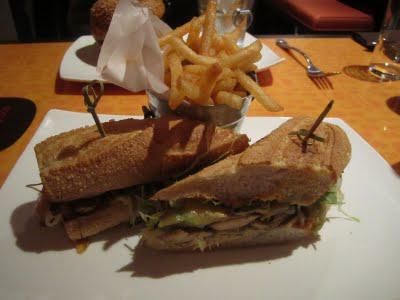 All sandwiches and burgers arrive with an order of fries which are wonderfully crisp and fried. I highly recommend the Bibimbap burger. This is truly my favorite Korean dish packed into a patty and minus the rice. Ground beef is topped with a slow cooked egg, covered in lettuce and served with pickled carrots and cucumbers. There is no way to avoid the messiness of this concoction, but the flavors are certainly worth it. I also highly recommend the Kung Pao Wow sandwich served on a baguette. Sosa marinates certified organic chicken in a soy-sesame sauce and then iron sears it with thai chili. The sandwich is topped with a smooth, roasted peanut spread which lightly tones down the heat of the dish.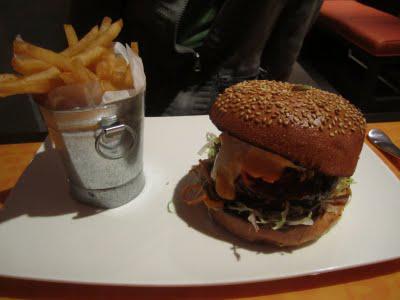 And while Angelo no longer has to face the Judge's Table of Top Chef, he has certainly put himself in the line of fire with Social Eatz. Lucky for him, his skills in the kitchen have taken him beyond Hollywood. I urge you too to embrace his quirks and find a reason to love the NYC rat race. Angelo, I just hope you are ready for the masses!


So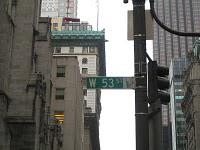 cial Eatz


232 East 53rd Street
New York, NY 10022
(212) 207-3339
website


Food Rating (Out of 5):