Just got engaged? Divorce finally come through? Passed your driving test after the ninth attempt?
Throw a cocktail party. You know it makes sense.
Or perhaps there is no occasion… but a certain festive period is looming, with parties and shindigs aplenty. Even the most antisocial of introverts *ahem* finds a spike in their social calendar.
When I was invited to host a cocktail party for 9 of my loved ones; to be treated to a "mobile cocktail bar", complete with professional cocktail bartender, all glassware, ingredients, even ice etc., what do you think my response was?
You know those inflatable flailing things you see outside car showrooms? That was me. There may even have been a small victory lap around my living room.
So, what's a "mobile cocktail bar", then? Does anyone else imagine a wee pop-up, picnic-esque table with a few bottles of bevvy perched on top?
Eh.. nope! There were drills and everything up in here. Look at this beauty, doesn't it look splendid in the kitchen? Mere minutes to materialise, but it should be a permanent fixture, don't you think?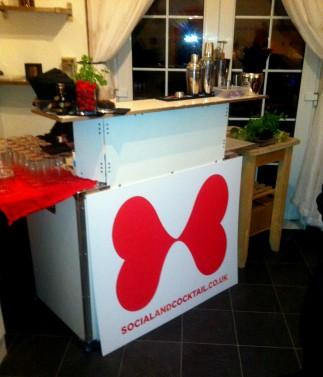 Social and Cocktail are a rapidly growing company who live and breathe cocktails. They have over 1000 cocktail recipes on their website (check them out here) and are now offering to come out to your home and lavish you with cocktails of your choice. £25 a head gets you 5 cocktails each. Think about it: where in Glasgow can you get a decent cocktail for a fiver?
I'm not talking about your 2-4-1, cheap & nasty nail-polish-remover concoctions from even cheaper & nastier establishments. I'm talking about real cocktails. Like this delectable White Russian: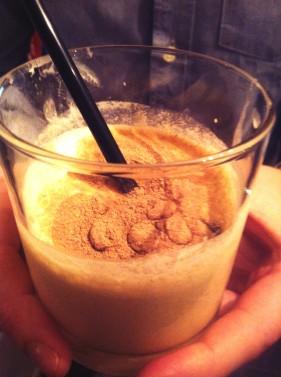 Or this fruity French Martini: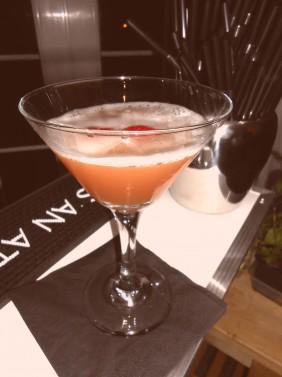 Sure to channel the Carrie Bradshaw in anyone!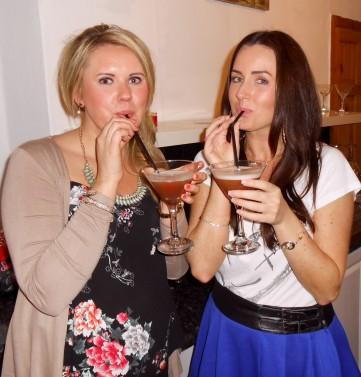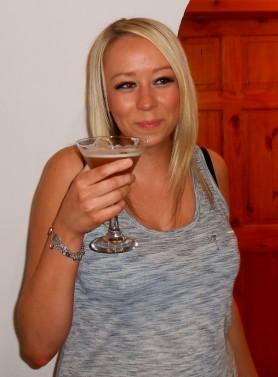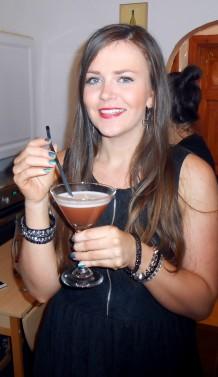 The sparkling Mojitos went down especially well with the menfolk: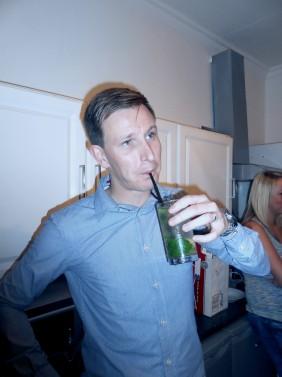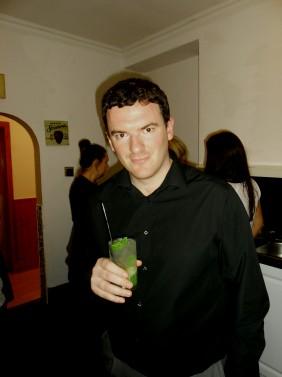 Irene and I even got to make our own Margaritas! Patrick, our lovely bartender, is the King of Cocktails. Honestly, ask him anything about cocktails and he'll know.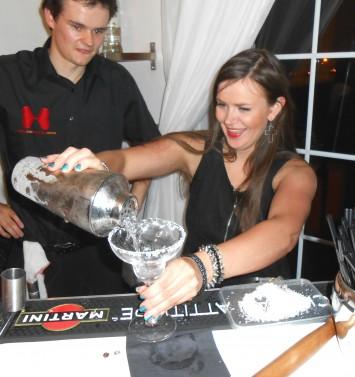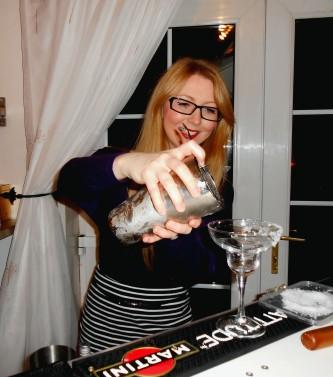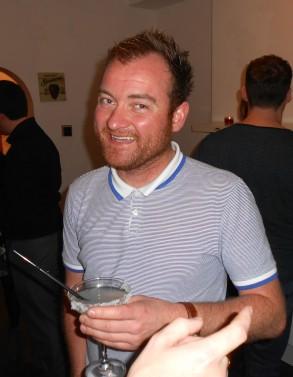 The last lethal concoction, the Caipirinhas, topped off the evening nicely!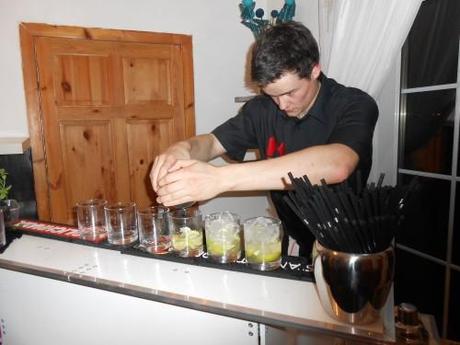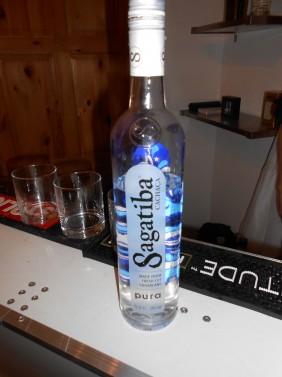 What if, like me, you don't actually drink? Thankfully there's a wide selection of non-alcoholic mocktails to choose from. They haven't forgotten us lowly teetotalers, you'll be glad to know.
For more information on how to host your own evening of hilarity and merriment, have a browse over at Social and Cocktail's website. We all had a brilliant evening, and I'd definitely host another cocktail party in the future. It just slots in perfectly for any occasion: stags, hens, house warmings… the lot.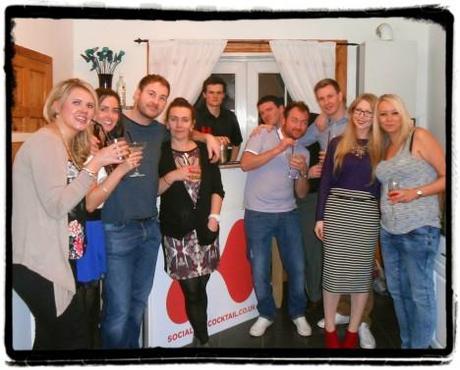 Chin Chin! x