With only 134 days before the start of Olympic games in February 2014, critics are saying that relaxed construction standards and hasty building deadlines  contributed to the damage from flooding over the past two days in Sochi, scene of the 2014 winter Olympics.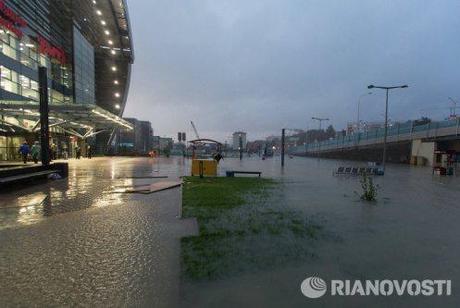 (photo: RIA Novosti)
Meanwhile the Russian government says that there was no damage to any of the Olympic facilities. Local residents however are asking if the government is going to compensate them for damage from the flood waters.
Flooding in Sochi has become an increasing concern since the Olympic construction began. The video below documents local street flooding from rains earlier this month.
Sochi is a resort city in the Krasnodar Krai (region) of Russia and is situated on the Black Sea coast near the Caucasus mountains, close to the border of Georgia and Russia.