PSG's 35m signing Marquinhos reported to suffer from hepatitis :
The 19-year-old Brazilian joined the Ligue 1 champions 
from Roma earlier in the month but has been left out of 
PSG's tour of Sweden.
Brazilian defender Marquinhos, who earlier this month signed for Paris Saint-Germain from Roma for 35 million euros, will play no part in his new side's tour of Sweden due to suffering from hepatitis, according to the French newspaper  'Le Parisien'.
The newspaper has based their claims on comments made by a relative of the player.
The 19-year-old, who was one of Barcelona's transfer targets before his move to Paris was made official, reportedly contracted the disease in Brazil, and because the disease could be contagious, the Ligue 1 champion's directors have deciced to leave the player out of the squad for the trip to Sweden and stay in France and await further medical tests.
The French club have denied that the player has hepatitis but admitted that the player is suffering from severe pain in his mouth.
Jese, closer to renew with Madrid for four years :
Gines Carvajal has been  at the offices of the Santiago Bernabeu this morning , as has been shown in the Diario AS , to negotiate with Real Madrid for  renewal of Jese Rodriguez ,whose contract is ending in 2014.
Both parties would be very close to a new contract for the player from canary island for four or five seasons more in the club.
As already announced several times by Florentino Perez himself, Real Madrid player will be a new asset of the first team of Carlo Ancelotti : "Personally, I'd like to see him in the first team.  I do not think that Jese should leave, "said the white's president in interviews leading up to the June elections.
Real Madrid wants to shield Jese Rodriguez , one of the pearls of the quarry, the sooner because if there is no agreement, the player may negotiate with another team in January. As published in daily AS , Real Madrid player offered in June to make tab with the first team and a salary increase. Happen to receive 1.2 million per season, more than double its current tab. 

The renovation  will also include an important clause to deter other clubs.
Morata, Benzema and Ozil (who recently switched from Nike to adidas) will present the away kit tomorrow. 
Team 
will wear them for the first time during Saturday's friendly
Gareth mysteriously unavaila-Bale after transfer request :
Spurs boss André Villas-Boas continues to insist that the Welshman is going nowhere, although his denials are becoming increasingly less emphatic.
You can make up your own mind as to whether it's a coincidence, but amidst all the speculation, the Tottenham star has been declared unfit to face Sunderland in Hong Kong on Wednesday. Indeed, ever since he met with Spurs chairman Daniel Levy mid-last week to tell him he wanted to leave, he has yet to see a minute's action.
According to AVB, Bale is "recovering from a knock he had in training" but should "hopefully" be available for Tottenham's next game. It is worth remembering that the Welsh flyer missed the entirety of the 0-0 draw with Colchester on 19th July and has only featured once this summer, scoring in the 1-1 draw with Swindon three days earlier.
During this three-day period, Bale had showdown talks with the chairman and proceeded to suffer an injury that, despite being just a "knock", is set to keep him out over a week and until at least 27th July, when Spurs plays the last game of its Asian tour. Mysterious, to say the least.
Bale's agent, meanwhile, has already informed Real Madrid that his client is raring to move to the Bernabéu, provided an agreement can be reached with Tottenham.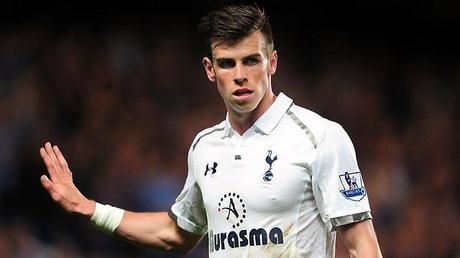 A kid at the Bournemouth game had his wrist broken in the 6th minute when the ball struck him from a Ronaldo free kick.
He has just recieved a signed shirt and ball from the whole squad. nice touch!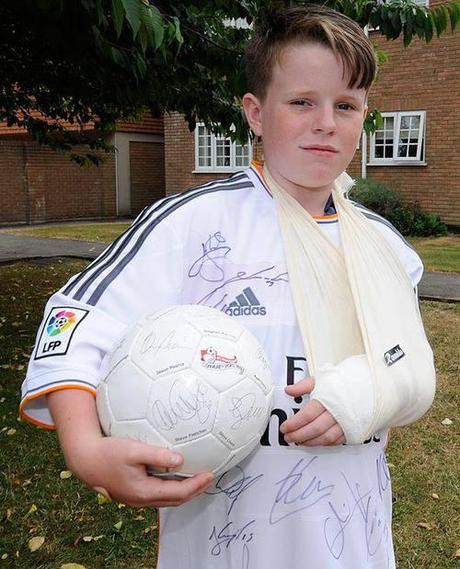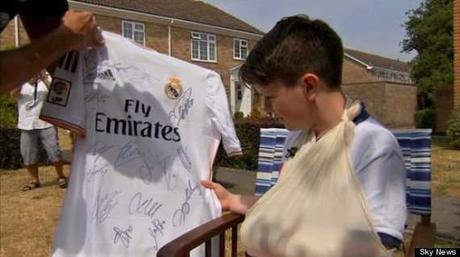 Martino: "I know Leo and Jorge convinced Barça to hire me" :
The new Barcelona coach Tata Martino gave his final press conference in Rosario on Tuesday to declare farewell to Newells' Old Boys, before heading to the Catalan capital to take up his new job.
The Argentine believes Leo Messi and his father Jorge, both fans of Newells', had a say in Barça hiring him, and said Argentine fans should be grateful for their gesture.
He declared: "I don't know the ins and outs of it but Jorge and Lionel had sway and they spoke with the club's directors [about who should succeed Tito Vilanova] and were asked their opinion. I don't know much about what went on but I have to thank them. All Argentines should thank them."
The coach admitted that the opportunity to coach Messi played an important role in him accepting the job.
"As well as the responsibility of being the coach of Barcelona, it's obviously a huge responsibility to coach the best player in the world. We will try and find the right formula so that we can help him continue to be the extraordinary player he already is."
And he pledged to honor Barcelona's attacking philosophy: "I understand the history of the institution I am going to, and I will have to immerse myself in that institution."
Martino turned down offers from Real Sociedad and Málaga earlier in the summer in order to focus on the end of the season with Newell's, who ended up winning the Argentine Primera Division and reaching the semi finals of the Copa Libertadores.
He insisted the call from Barcelona took him by surprise. 
"Sometimes you cannot explain why things happen," he said.
"Everything that was going on at Newell's meant I couldn't consider anything else and then suddenly this situation came up.
"I can't tell you how proud I was when I got the call about the possibility of working at Barcelona. I was looking forward to a rest and waiting to see what job offers came in and I definitely didn't expect this.
"Having the opportunity to be the coach of Barcelona, to be in charge of such a great squad and to coach Messi on top of all that is something any coach in the world would want. My biggest concern is being able to contribute something positive to the institution.
"It's a big challenge to join a club of this magnitude and to try and do a good job. As with every big club, I want our team to be serious candidates to win every competition."
Another challenge for the new coach will be getting Messi to click with new signing Neymar.
He said: "They will have to adapt to playing alongside each other, they'll need to get to know each other first and get used to playing together day by day. I hope to be able to accommodate them both."
Martino took Paraguay to the World Cup quarter finals in 2010 and has been touted as a possible candidate for the Argentina job one day. However, he insisted he had not included any clause in his two-year contract with Barcelona to facilitate him coaching his country, declaring: "I never put clauses in my contracts."
The financial distribution of the UEFA 
Champions League 2012/13 was just 
published on UEFA.com :
Juventus are the club to earn the most even though they didn't make it out of the Quarter-finals. The reason for that is Udinese's failure to qualify meant that the "market-pool" money pot was only split two ways between AC Milan and Juventus. All the other major leagues, Spain, Germany and England, had to split it three or four ways. 
Juventus[quarter-finalist]; €65,3 million.

Bayern[finalist]; €55 million.

Dortmund[finalist]: €54,1 million.

AC Milan[quarter-finalist]: €51,3 million.

Real Madrid[semi-finalist]: €48,4 milion.

Barcelona[semi-finalist]: €45,5 million.

PSG[quarter-finalist]: €44,6 million.

Man United[round of 16]: €35,5 million.

Malaga[quarter-finalist]: €32,1 million.