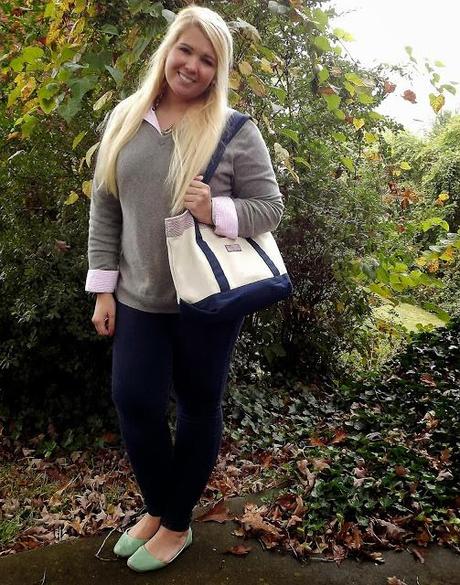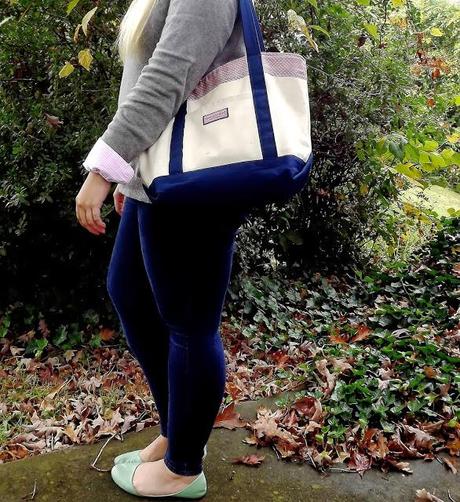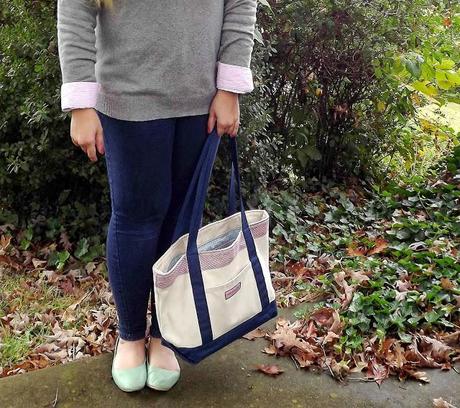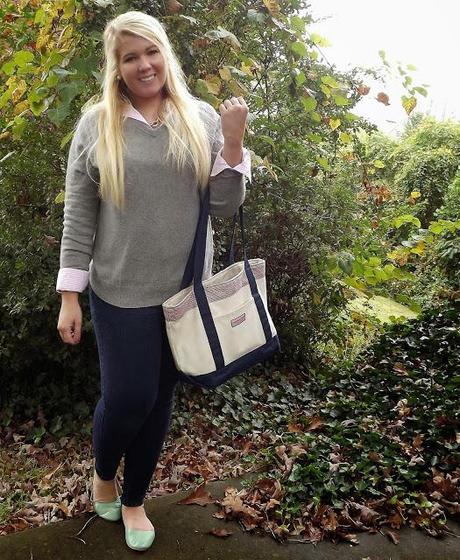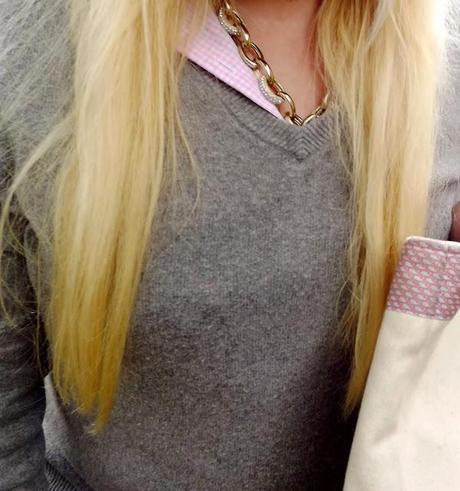 Outfit: Sweater- J. Crew, Gingham Button Down- Vineyard Vines, Jeans- Old Navy (of course! Their jeans rock!), Flats- Boutique Buy, Necklace- Coldwater Creek, Tote- Vineyard Vines
Yes...today I'm channeling my inner soccer mom. No, I didn't plan to do it. But the outfit just kind of appeared that way. Don't get me wrong, I LOVE the outfit. Its just such a cute look...but I feel like I need to have a blackberry in hand handling a business call, planning the ladies luncheon for the neighborhood, and cheering on the little ones as they kick the ball around. Catch my drift? Maybe it was the hairstyle more than the outfit itself. 
There's a part of my that loves the Stepford wife look. You know the one...the look of layers of color, yet classically tied together with big hair, or a half up half down style, pearls, and just the right amount of makeup.
Today was a big day, so I guess it was appropriate that I felt like that. This has been midterm week, and the first day of midterms I did the whole "bum day" thing. I figured that whole dress well test well thing might work! 
I guess only grades will tell! 
xo
BCC