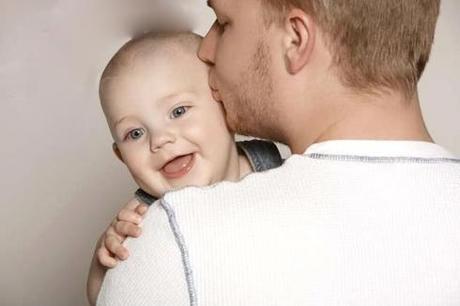 No! This is not some pimped-up sugar daddy-style blog. Sorry Brynne Edelsten if you're reading, you'll have to take your glitzy, spangled self elsewhere.
This is a blog inspired by a question I was asked by a friend of a friend. This lady has just started dating a new fella, a tall, dark and handsome sort from her office. Though I'm not that fond of dipping my pen in the office ink, I thought I'd keep my tongue firmly bitten and listen to what she had to say.
See this new guy, although perfect to look at (even to lunch with) carries a little extra baggage than your average dude.
Yeah – he's got a kid. And my friend of a friend wants to know if it's actually worth pursuing this guy, knowing that there will always be a little someone who comes before her?
Well I must admit, it may be because I'm a little younger than my friend of a friend, but I'm much more prone to a clean-slate-kind-of-guy. One that will only reproduce with me – and who won't be faced with a huge dilemma if we decide we want to relocate to New York for a year or two down the track.
Even though your guy is the father, dating him means that a child affects your life too. It's not meant to sound selfish, but the fact of the matter is that if you both just did everything you wanted to do, with no thought spared for his responsibilities – then he'd be viewed as a pretty crappy father. And do you really want to be with a guy like that?
It could seem as though you're a little tied down by a kid that's not even your own – and if you do feel like you're missing out on life a little bit then maybe this guy just isn't for you right now. We do have the right to choose when we start a family after all. Having one thrust upon us can't always be the easiest way to get a preview of motherhood. Or maybe, just maybe – you might like having the chance to dust off your maternal instincts and really get to know this little boy or girl. If he or she is made up of half the guy you love – than odds are they have to be pretty amazing too, right?
You never know, the little guy or girl in his life may turn out to be a seriously amazing thing that the both of you share. It may cement your decision to settle down with this guy and make your own little baby down the track? After all, there is nothing in this world sexier than a good father. Can I hear you say 'amen'?

NQC x
What would you do? Stay? or ditch him for a kid-free dude?
Do you think playing second fiddle to a baby would be too much for you?