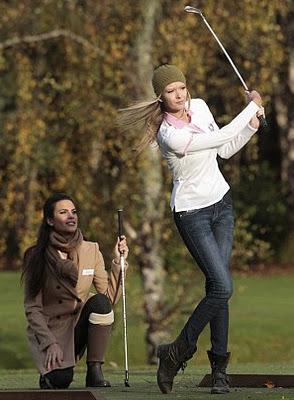 The LPGA (Ladies Professional Golf Association) do NOT have a dress code other than no jeans.
Sounds suspiciously like a dress code to me.

How did jeans get such a bad reputation for golf?

It appears ok for lady tour golfers to wear denim shorts, denim skirts and denim dresses as long as the denim doesn't stretch to their ankles.

Picture shows Miss Erin Cummins (Miss USA) playing golf at Gleneagles wearing denim jeans.

She looks so bad.
--------------------------------------------------