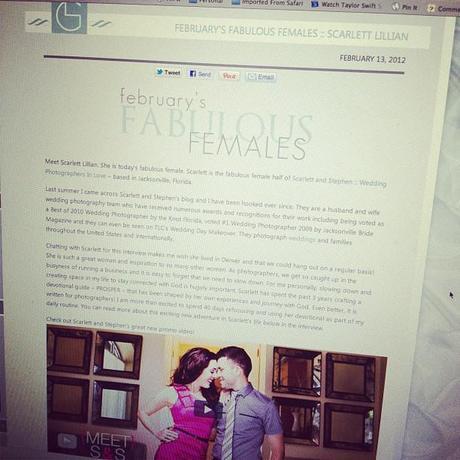 Yesterday I was featured in a fun interview on Denver based photographer Laura Gravelle's site, where I was asked to be one of her February's Fabulous Females. Considering "fabulous" has been my favorite word since before I was even photog, I of course was flattered to be asked to be part of such a honor.  And while it was fun to participate in the interview, I think I was most excited about sharing with you something I've been hard at work on for over 3 years.  I share just a little bit about it over in the interview, so go to the link to see what I'm talking about….. It's just a sneak peek for now… so much more coming very soon that I can't wait to share with you all the juicy details… and if you want to be the first to be in the know when you can get your hands on a pre-sale copy, be sure to sign up for our newsletter here!  Newsletter peeps will get the first opportunity to know all the details before it goes live here on the blog!

And as we celebrate Valentine's Day today, I want to say, thank you for allowing me to share my heart with you here on the blog.  As I write each new entry sharing personal things, vulnerable things, sometimes I wonder where I find the courage to hit "publish" at the end of some entries.  But YOU give me courage with your love.  Thank you for being someone positive in my life through your sweet comments you leave.  Thank you for being someone who chooses kindness and encouragement. Thank you for being someone who believes in a beautiful way to view the world.  Thank you for being uniquely and beautifully YOU.  I'm so thankful to have you here with me following Stephen and I's journey to not only document love stories, but live out our own with the Creator of love itself.
I hope you have a blessed Valentine's Day full of lots of love, all things pink and red, and chocolate… because, of course, today is actually national Chocolate Has No Calories Day.