CUSTOMER: "I'll have a steak medium-rare."
WAITER:  "Very nice, sir. Would you like that tweeted, or posted?" 
There's No getting Away From Smartphones in restaurants.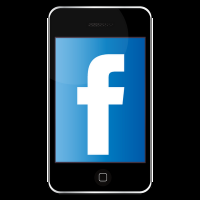 Any etiquette society has deemed appropriate when it comes to using them in public may as well be tossed out the window. However, the better part of the public aren't using  their phones to talk. The 22k+ apps accessible have one in four Americans using them regularly, according to an article on mashable.com. Over 150 apps are submitted to Google a day, it's a huge, wide open market. The primary access people in most parts of Asia, and Africa have to the internet is only through the browser on their phone. ( Most people in ASIA, and Africa., think about that.)  They're becoming faster, and users will be connected to their social network like never before. Restaurants in the trendiest neighborhoods across the US are left in the dust if they don't provide their customers something to play with on their smart phones. E-punch cards, on the spot  review, and instant check-in are small potatoes. Food servers already use to them take orders and process payment at restaurants like Chicago Cut  4food   and  Cans Taqueria. There are apps that provide waiters push button access to wine and food data. Hot Schedules.com is rumored to be launching a mobile version of their popular internet scheduling service. One of these days, waiters will be offering  to tweet, or post your menu selection for you.
Related Reading
Big Hospitality
Aptito
The Blackboard
Gopopcorn