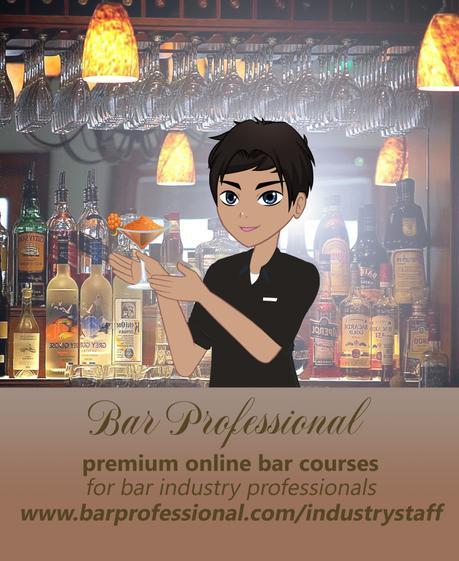 BAR PROFESSIONAL is now offering half-price Industry Discounts for 5 of our 8 premium online bar courses to anyone currently working in any position in the business who wants to up their game and become more valuable to their employer.
Here is the link to the page to go to on our website for Hospitality Industry Staff - http://www.barprofessional.com/industrystaff - You can also click-on to see any of the Sample Lessons.
Plus, as an option, you can also use PayPal Credit to spread the costs out over 6 months with no interest if paid in full by the end of that period.
And of course we have the Language Option Feature, where you can take the courses in up to 90 different languages.
At Bar Professional - We Teach the way People want to Learn Today !
"Mixology is a Culinary Art"
Here are the 5 discounted courses listed below:
Professional Level Bartending
Expert Level Bartending
Master Level Bartending
Bar Management
Master Level Bar Management
3 other courses we have available:
Basic Level Bartending
The Basics of Wine Service
How to Start a Mobile Bar Service