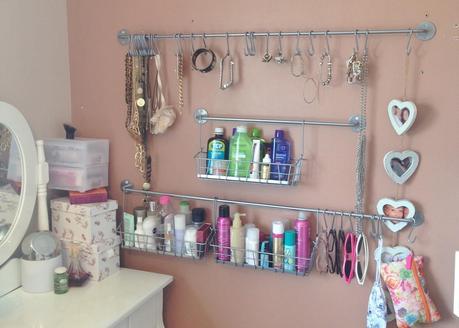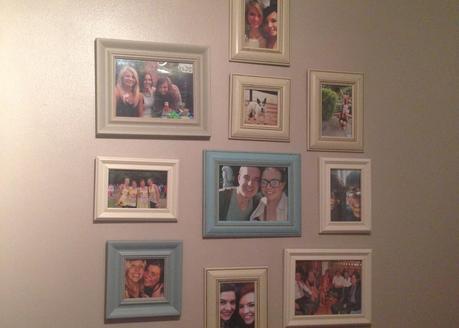 April seems to have flown by and I barely ended up posting on here - determined to get more scheduled posts up at the weekends as my evenings are getting filled up more so than ever at the moment. I've done a couple of house projects this month as now we've been here a year there was a few little things I wanted to do for more storage and also just to make it more our own. We do rent so my little projects will result in a small amount of polyfiller being bought when we move out but we don't intend on moving any time soon so all is well.
The first one was buying some Bygel rails and hooks from Ikea for my dressing area. This range is silly cheap the large rails were only £2 and the little baskets just £1.50 whilst a pack of 10 hooks is only £1. The whole lot came to £14.50 and it has changed my storage in my spare room. It means accessing skin care and products I use every morning is so much easier and makes getting ready a lot quicker. It also means I can put different products in the basket so I get more use out of different things I own rather than just the same old bits.
The second thing I did was finally put up all of my frames and fill them with pictures. I've been collecting them from different stores for ages but just hadn't gotten around to putting them up. What I love about this is that I can add more to make it a bit more of a feature. I printed out over 60 photo's so it was super hard to choose which ones to put up I now have so many more that I want on my walls - might do something similar in our hallway. The frames I have are from B&Q, The Range and John Lewis. I picked up my photo's from photobox who have an offer on 50 free prints for all new accounts.