Posted 13 August 2014 12:00 AM by Operations
Every small business should keep a strong focus on its customer experience. Whether you manage a b2b or a b2c focused organization, at the end of the day you are still working with people. What your customer may not always see is the hard work contributed by your operations team behind the scene. To keep the customer happy, your small business operations team has to be a well-oiled machine. Improve Customer Experience with these tips.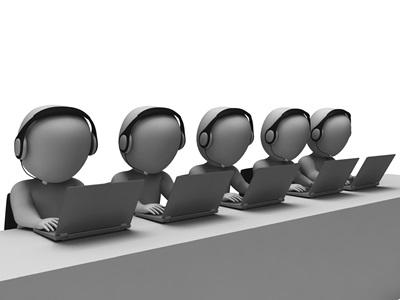 The initial sale has been made, but what comes after that? The operations team acts as a key touch point to assure the customer they made the right decision after a sale. What the customer may not know is that many people contribute to the day-to-day functions of the business.
Small business ops can include: schedulers, customer service reps, fleet managers, technical support, billing reps and more. In every business, there is always a possibility of a customer complaint or issue. Small Business Operations can help guide the customer to a quick resolution.
Although operations is not present when the initial sale is made, they should be ready to help during the post-sale period to make sure the customer is getting what they need and want. It is important that all operations employees have a teamwork mentality, because it often will take several different people to solve a customer issue. The operations leader should always have the customer at mind, but make sure that the team is well-equipped to handle anything.
For the most part, when a sale is made, the customer is handed off to a different team. To keep long-term customers happy, operations needs to work together to create the best possible customer experience. When issues are resolved quickly with the help of the ops team, it can help to drive future business.
Because of all the behind-the-scenes activities, operations management lies at the center of a business' organization. Operations leaders deal with everything including: planning, organizing, controlling, directing, motivating and coordinating within the business. And because an unorganized business is not a good example of a successful business, operations is integral to many parts of a business model.
How does your small business operations team contribute to a positive customer experience?
Learn how Fleetmatics WORK can help streamline your operations, or request a trial to see it in action!