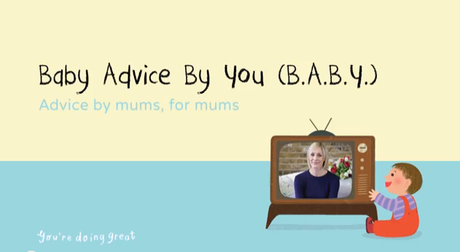 You might remember at the beginning of the year I took part in SMA® Nutrition's B.A.B.Y campaign (Baby Advice By You). Myself and some fellow bloggers were asked to provide our golden piece of advice for new parents and the one thing that worked for us personally and made those first few days, weeks and months that much easier!  
The campaign was then open to you guys, the public, where we asked you to submit your very own piece of advice too via the SMA® Nutrition website! The winners of the top ten pieces of advice would then be invited along to the studio in London to enjoy a makeover and record their piece of advice on video! Each winner would also win a £250 voucher to spa of their choice too! 
Well the time has now come and those winners have all been chosen, along with their golden piece of advice, you can view their videos below! Congratulations to all the winners, and their fab pieces of advice! 
Monica Gilbert
Liz Bremmer-Smith
Lucie Herridge
Naomi Cooper-Woodison
Nikolett Nagy
Sheila Luby
Kate Bridge
Nicola Lyons
Jen Kilfoyle
For more amazing tips, advice and news on the B.A.B.Y campaign, don't forget to subscribe to the SMA® Nutrition YouTube channel! You might just find that one thing that helps you to keep your sanity during those early months, and maybe even something you will pass on to your friends and family! Sometimes it can feel like you're the only one out there who's struggling, parenthood can be sugar coated through social media, with the perfect Instagram snaps out here, but we've all been there/will go through something similar at some point. Knowing you really aren't alone, and there's pretty much a solution to everything be it teething, colic or sleep to name a few, is really the weight off the shoulders you've been waiting to hear! 
Oh and a bar of chocolate won't hurt either ;) 
x