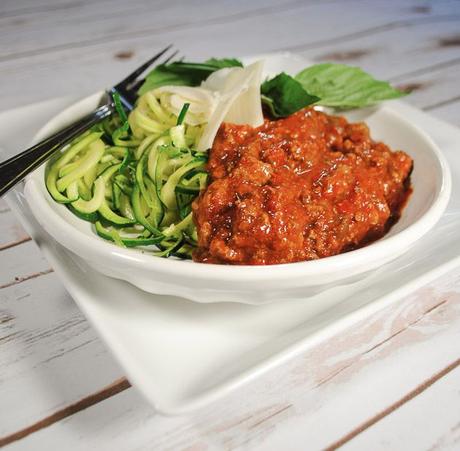 When Mike and I were raising kids, once a week you'd find a big pot of spaghetti sauce bubbling away on our stove.
We spent endless hours at work, school and sporting events. This made it a necessity to have meals waiting in the frig to be reheated at the end of the day.
"The end of they day" meant 8:30 pm where we'd chow down while doing homework, and chat about what would be on the next day's agenda.
I'll bet many of you can relate to that scenario!
As I said, spaghetti was our go-to meal. It was inexpensive, hearty, and relatively healthy.
To boost the nutrition in our spaghetti sauce, you'd often find me at the stove sneaking in shredded zucchini, or even canned pumpkin.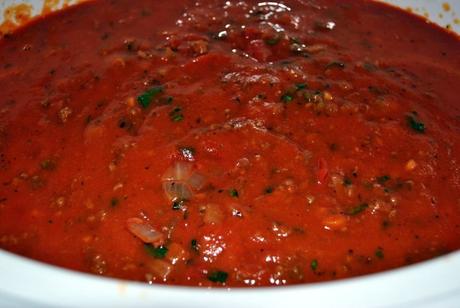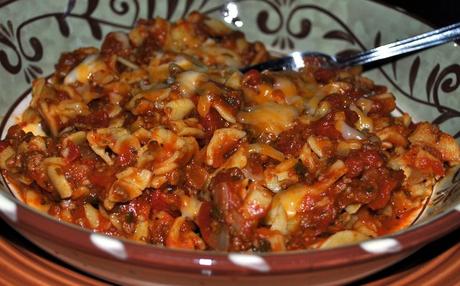 You can't tell that has a can of pumpkin added to the sauce, can you? The kids never knew either, and at least there was a vegetable along with tomato sauce in the pot!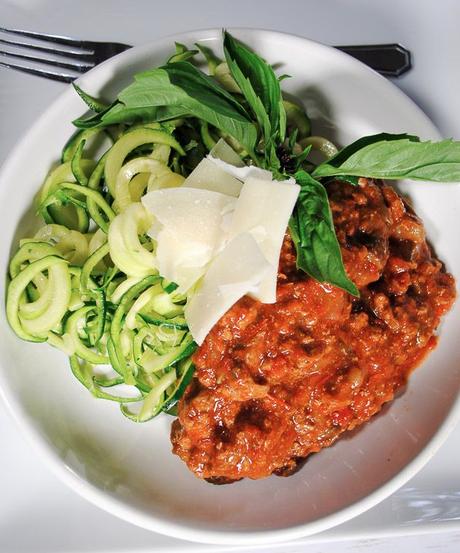 Of course in those days, we had no idea you could buy whole wheat noodles, much less versions made with quinoa.
And the idea that you'd use a spiralizer to make zucchini noodles was unheard of!
I must admit that when I served zoodles at a recent dinner party, it was met with dubious looks from my guests. Naturally, I had pasta noodles as well, and after the women in the group mixed their zoodles with pasta and sauce, the men chimed in and did the same. The zoodle bowl was empty by dinner's end.
There you go! More than a few spaghetti sauce ideas to get you through those busy child raising days. I'd love to hear what you add to your spaghetti sauce, so be sure to leave a comment!
Slow Cooker Slow Roasted Tomato Spaghetti Sauce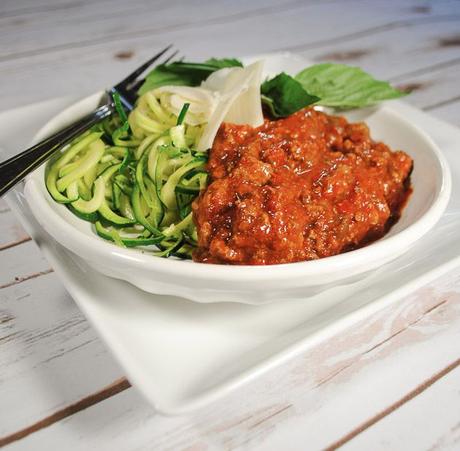 2 pounds roma tomatoes, trimmed and sliced into ⅛" - ¼" slices
10 cloves garlic, peeled and left whole
⅛ cup balsamic vinegar
2 pounds extra lean ground beef
1 pound ground pork
3 cups yellow onion, chopped
4 cups baby portabella mushrooms, sliced
1 tablespoon Italian seasoning blend
2 tablespoons fresh oregano, minced
1 tablespoon rosemary, minced
½ cup fresh parsley, finely chopped
1 ½ tablespoon Worcestershire sauce
1 cup red wine
56 ounces crushed tomatoes
1 cup water
Preheat the oven to 275 degrees. Spray a non-stick cookie sheet with cooking spray and spread tomatoes out in a single layer. Spray the tops with olive oil cooking spray, drizzle with balsamic vinegar, then sprinkle with salt.
Place garlic in a square sheet of foil and spray with cooking spray, sprinkle with salt and seal the garlic up in a foil packet.
Roast garlic and tomatoes for 1½ - 2 hours until the liquid is reduce out of the tomatoes.
Meanwhile, heat a large non-stick skillet over medium heat and add ground beef and pork. Cook until the meat is no longer pink in the middle, breaking down the meat with a spoon and stirring often. Drain the meat and put it into the slow cooker.
Place the pan back over the heat and add ½ tablespoon olive oil. Allow the oil to get hot and add onions and mushrooms. Cook, stirring every so often to keep from burning, for 25 - 30 minutes until the onions are caramelized.
Add onions and mushrooms to the slow cooker with Italian seasoning, oregano, rosemary, parsley, Worcestershire, wine, crushed tomatoes, water.
Turn the slow cooker to an 8 hour settings to start cooking.
When tomatoes are done, add them to the slow cooker. Squish garlic into a paste and stir it in too.
Stir sauce every hour or so, then serve with your favorite pasta.