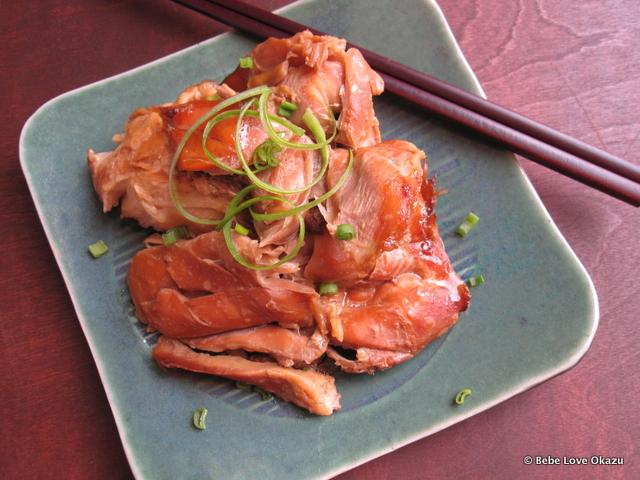 Pre-school is winding down for us this week, although we still have a little time before Nene's high school lets out. Our plans for the summer are still up in the air and aside from swimming and play dates I'm not quite sure what activities Bebe will be involved with during the warmer months.
The last month or so she's been quick to let me know that she wasn't interested in going to school although she always comes home happy to have seen her friends and happy to have participated in various preschool-ish activities. Perhaps she's just ready for summer vacation, much in the same way I am.
Truth be told, however, in the mornings I miss hearing Bebe say to me, "Yay! I'm going to school!" She seems to be experiencing a bout of separation anxiety and without intending to sound like a complainer (although I admit I am complaining) it's disheartening but I suppose we all go through phases.
Sadly, the school year has come to an end and I have a feeling that in a few weeks time Bebe will be very vocal about the fact that she misses school. I can't wait for her to tell me that she wants to go to school. :)
As we begin our summer break, my love affair with our slow cooker continues. In my opinion, the slow cooker is still the best way to cook any weeknight meal. There's nothing quicker than adding a few simple ingredients to the slow cooker and letting it cook for a couple of hours to find your dinner waiting for you in the evening. The slow cooker allows me to spend more time with Bebe after her nap when she usually asks me to play with her, and there's nothing better than saying, "yes" instead of "I can't play right now because I need to make dinner."
The only reason I even thought to post this slow cooker shoyu chicken recipe is because a friend of mine had asked me to suggest a few dishes that she could try in her new slow cooker . Shoyu chicken is part of our regular dinner repertoire. Sometimes I make it using a whole chicken, while other times I use boneless and skinless filleted thighs.
All you need is chicken and five (5) ingredients: shoyu (soy sauce), brown sugar, ginger, garlic and water. Until just recently I never measured the ingredients for shoyu chicken. I always eyeballed the ingredients but this time I measured my "eyeballing" so that my family and anyone interested could recreate this dish.
I'll usually serve shoyu chicken with rice, sauteed baby bok choy (recipe available here) or other cooked vegetable, rice and a salad. My Mom always served miso shiru (recipe available for miso soup here) with our dinner but I tend to not serve it with every Japanese or Asian meal as she did. For leftover shoyu chicken, I like to make shoyu chicken donburi (rice bowl) by serving it over a bowl of rice and drizzling the flavorful cooking liquid all over the chicken and rice.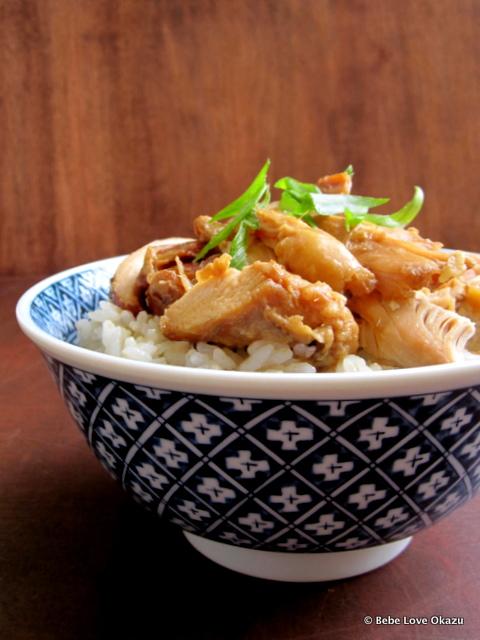 Print
Slow Cooker Shoyu Chicken Author: 
Judy | Bebe Love Okazu
Recipe type: 
Main
Cuisine: 
Asian, Japanese, Hawaiian
Prep time:  10 mins Cook time:  6 hours Total time:  6 hours 10 mins Serves: 
6
  Ingredients
3½ pounds boneless, skinless chicken thighs
¾ cup shoyu (soy sauce)
½ cup brown sugar
½ cup water
2 teaspoons chopped fresh ginger
3 – 4 garlic cloves, chopped
Instructions
In a slow cooker, combine chicken, soy sauce, brown sugar, water, ginger and garlic. Gently stir brown sugar to dissolve.
Cook on low for 6 hours. Serve immediately.
3.2.1230