It's been a year since we traveled to Japan, and while I never got around to sharing the last of our family photos from our wonderful trip, the fact my mom just arrived in Osaka was motivation enough to publish a blog post. Both Bebe and I are definitely pining to be with my mom in Japan.
Bebe loved Sanrio Puroland in Tokyo. It's a teeny tiny Sanrio version of Disneyland but it was Japanese style cuteness overload, and we spent a few hours basking in cuteness until our hearts were content.
Puroland, Tokyo 2016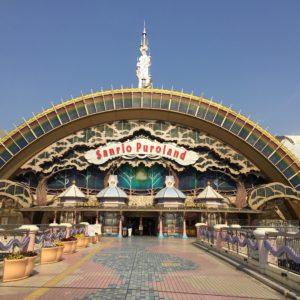 To save time in Tokyo, I booked a half-day Hato Bus Tour, which proved to be an easy way to quickly see a few sights with Bebe (young child) and Bachan (my elderly mom). We stayed at the Intercontinental Tokyo and enjoyed a delicious multiple course kaiseki style Japanese dinner in their beautiful restaurant. For reference, I only shared about one-tenth of the dishes we were served. The little one was able to order her favorite zaru udon noodles (cold wheat noodles) and chicken karaage.
Tokyo, 2016















We also spent some time in Hiroshima and went to visit some of the iconic city sites that we didn't visit during our 2015 trip to Japan, such as the Peace Park Memorial.
Peace Park, Hiroshima 2016






The year before, in 2015, Bebe visited Miyajima Island in Hiroshima for the first time, and also spent time at the aquarium there. Lots of walking but beautiful and time well-spent with my cousin. Here's a few pictures from our 2015 Hiroshima visit and 2015 Kyoto – Osaka visit.
Miyajima Island, Hiroshima 2015



Kinkakuji, Kyoto & Osaka Castle 2015



And then there's the food. The yummy, yummy Japanese food. I took too many photos and the ones I'm sharing below just don't do justice to the vast deliciousness available in Japan, but here's a tiny sample of what we enjoyed.




























Cheers, until next time, Japan! Take good care of Bachan while she's there!