Hi-di-hi friends. I've been trying to write this post for a good 20 minutes, but I seem to be paying more attention to Angus, Thongs and Perfect Snogging. I read the whole series of books when I was younger and remember seeing the film a few years later, but I'd forgotten how good it was! And why aren't the Stiff Dylans a real band?!
Anyway, I've been on the hunt for a low syn sweet treat and came across this swiss roll type dealy and I've already made it twice in the space of a week. The whole cake only counts as a measly 0.5 of a syn, so you could eat in all in one go if you really wanted to… not that I have…

4 eggs
1 tsp baking powder
1 tsp vanilla essence
250g quark
3 tbsp sweetener
Any syn free fruit
First off we need to seperate the whites and yolks into seperate bowls and add half the quark, all of the sweetener, vanilla essence and baking powder to the yolks. Whisk the mixture to a creamy consistency, set to one side and then whisk the whites until stiff. Now add half of the whites to the yolks, stir gently and then fold in the rest of the whites.
Line a baking tray and spray the grease proof paper with plenty of fry light to prevent sticking, pour the mixture into the tray and bake for 15 minutes on 180c.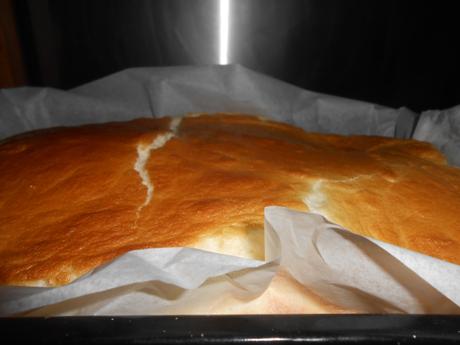 Whilst the cake is still warm, gently peel the paper off and lay to cool. This part is quite tricky and you need to be careful not to break the cake, but if you take it slowly you should be fine. It also helps to use a palette knife.
When the cake has cooled mix the remainder of the quark with sweetener to taste, spread over the cake and then add your fruit. I only used strawberries for my first attempt, but added blueberries the second time and both were lovely!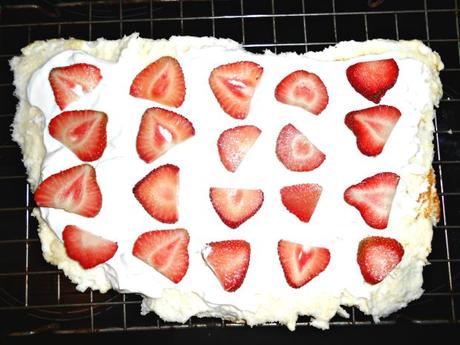 I was thinking about this next part for a little while before I actually attempted it as I didn't understand how it was possible to roll the cake up without it breaking, but it actually worked. The only hitch I've found with both cakes is that it's quite sticky, but as long as you go slowly and are really gentle it shouldn't break up on you.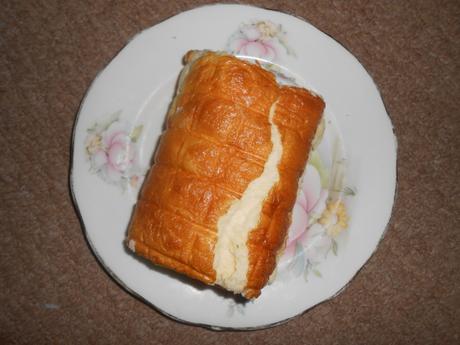 I've found that if I put the roll straight in the fridge (after I've cut myself a slice of course) it becomes a lot less sticky.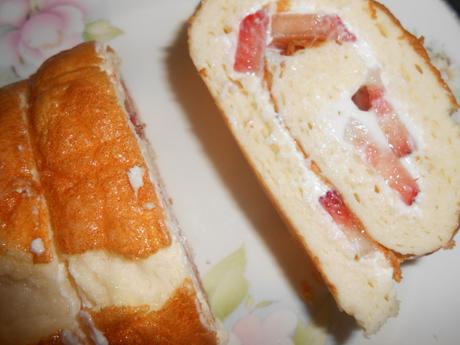 Obviously you don't have to be on the Slimming World diet to enjoy this cake. It's delicious and satisfies my sweet tooth but I'd still rather have a real swiss roll! I'm not sure how long this cake keeps for as it's never stuck around for more than two days, but if you find a recipe for what is pretty much guilt free cake you're not gonna turn that down!