Hi guys! Don't you love it when you've had a really shitty day, you get home and there a little box full of delightful samples waiting for you? Nah me either… ;)
The months box is a collab with Pinterest who illustrated some ridiculously cute post cards 'to help inspire'.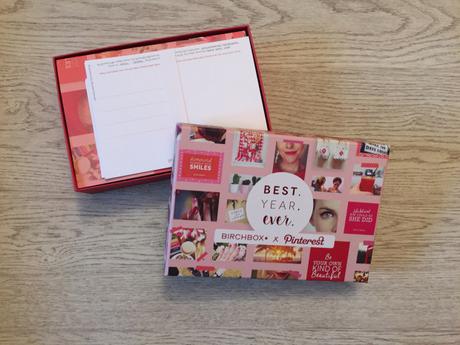 I've been subscribed to Birchbox for a few months now, and while some products are a bit hit and miss (no more hand cream please!), I love that I get to test out brands that I'd either never heard of or that are usually out of my price range.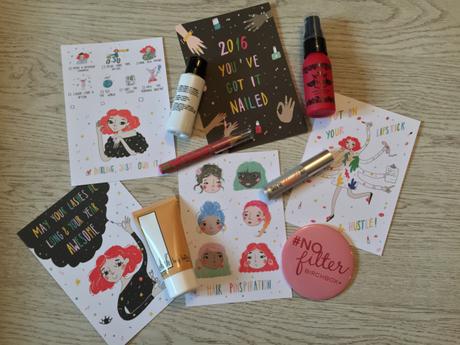 Three Whishes Almond Body Butter – sample
This is one of those products that doesn't stand out to me. I don't mind getting facial moisturisers as I haven't found one I love so it's good to try a few, but body butter samples aren't for me. I've got a ton of Soap & Glory stuff I'm still trying to get through, so this will probably end up in the bottom of a drawer!
Absolution L'Eau Soir et Matin – Sample
This is a cleansing water, and whilst it doesn't say it's safe for use around the eyes I'm assuming it is as it's a water. Again, I'm not overly enthusiastic about this one, but it's good to have a little back up if I run out of my usual.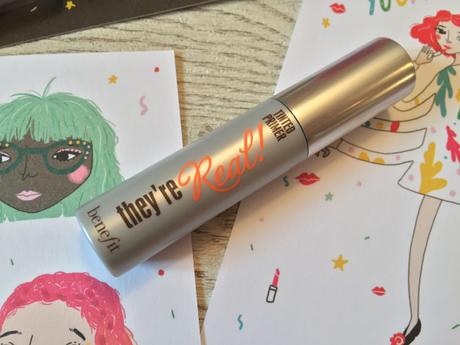 Benefit They're Real Tinted Primer – Sample
The idea of this is to apply one coat before your mascara to add volume. I've used the They're Real mascara before but never the primer – I hadn't even heard of it if I'm honest, but I'm excited to give it a go!
Beauty Protector Protect and Detangle – Sample
This is another exciting sample for me!  I'm not the best when it comes to taking care of my hair product wise – I use a good shampoo, brush/comb it and do a hair mask every now and then, but that's pretty much it. It's not in bad condition but I know if I regularly used leave in conditioners etc it could look healthier, so I'll see how I get on with this!
Jelly Pong Pong Lighten Up Brightener & Waterliner – Full Size (£14.95)
I'm really looking forward to trying this! This little pencil is a multi-tasker; it can be used to brighten your waterline or to hightlight your brow brone/cheek bones.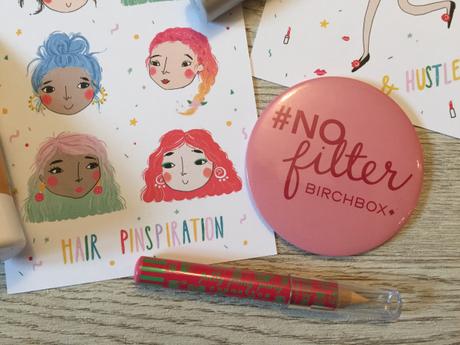 Birchbox Compact Mirror
This is a cute little addition to the box! Mirrors like this are so handy to have laying around or rattling about in the bottom of your bag. It's really slim so it would also fit in a compact makeup bag without taking up too much room!

There's often a few bits in each month's box that I'm too impressed with, but theres always one or two items that I can't wait to try, and that keep me subscribed. This month those two pieces were the Benefit primer and the multi-tasking pencil – I've also just sprayed some of the Beauty Protector spray in my damp hair and it smells AMAZING!
I'm also subscribed to Glossy Box so I'm looking forward to that arriving. I'm hoping to unsubscribe to one of them in the near future as I can't really afford both, I'm just not sure which one yet!