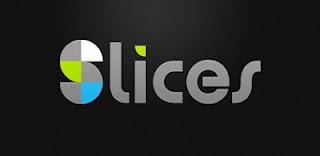 For Twitter fans,we've got exciting news. 
This time it appears the latest Twitter apps from developers TweetCaster. 
Slices is an application that is intended for new users which give priority to applications that are easily accessible and provides the functions of the more recent to the old user.
Sure Twitter apps like normally, Slices will accommodate the user to search for users were followed, as well as continue to update with the development of our friends who already follow.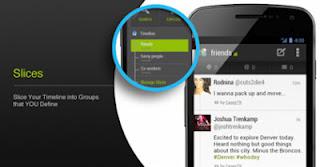 In addition, Slices also offer for those of you who want to easily tweet from to bookmark favorite users to be listened to.The Slices can see from the picture below, and if interested, you can download it directly on Google's Play Store.
Below is a video of Slices, check it out
origin source Phandroid
a