There a number of ways to make a creamy broccoli soup without using heavy cream . . . or in the case of this cream of broccoli soup recipe, no cream at all!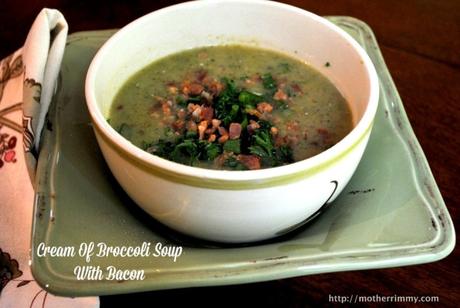 You could replace the cream with low fat sour cream like we did with this Chipotle Sweet Potato Soup . . .
Or you could use fat free evaporated milk like we did in this creamy cauliflower soup recipe.
You might even use potatoes to get that creamy texture like we did in this easy cream of broccoli soup.
The key to making this a broccoli soup worth remembering is a fresh herb topping with just enough bacon bits to give the soup a smoky flavor without adding too many extra calories.
See? It is completely possible to make creamy soup without all the extra calories and fat in heavy cream. Simply add a few potatoes to the mix.
Happy, healthy cooking!

Save Recipe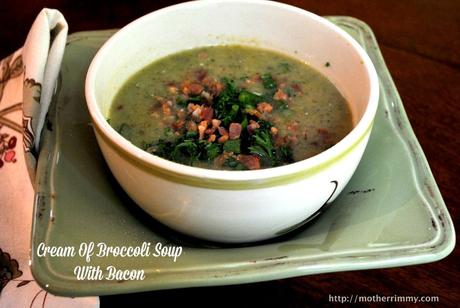 Ingredients
Instructions
Notes
If you're looking for more healthy and low calorie Weight Watchers recipes, check out my Recipe page. You'll find hundreds of recipes that include nutrition information and Weight Watchers points.
And don't forget to visit my Facebook page, follow me on Twitter, or check out my Pinterest boards. I love to hear from you, and share my recipe finds from around the web.
Please see disclaimer for further details. Nutrition information is compiled with MacGourmet. If you find discrepancies, please let me know. It's important to me that I provide you with accurate information.