Sleek Makeup launched the Candy collection last month and I must admit that more than the shades, I was totally 'fida' over the packaging. Not that the shades are not nice but how pretty is that picture on the cover??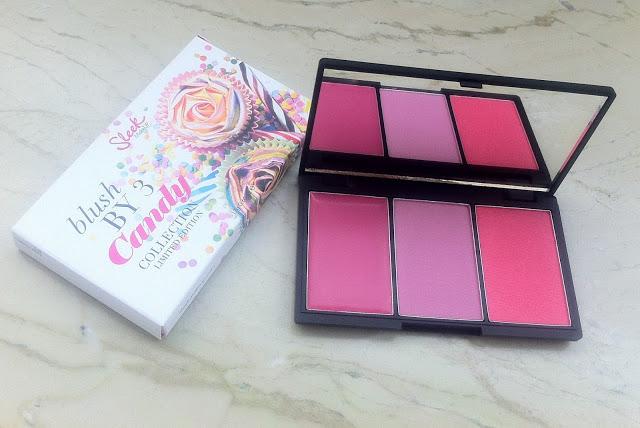 The Candy Collection is a Limited Edition and there are three products included - i-Candy i-Divine eye shadow palette, Blush by 3 in Sweet Cheeks and a Pout Paint in Lol-Lip-Pop. I was contemplating whether to go for the palette or the blush and then went for the latter because I don't think I can quite carry off the soft pastel colors on the eyes. Sweet Cheeks Blush by 3 has three different finishes in cream, shimmer and matte, all in the pink family. The cream one is Cupcake, a dark pink bordering on purple. The matte Dollymix is a lavender and the shimmer is Candyfloss, a mix of pink and coral very similar to Sleek's Flamingo blush.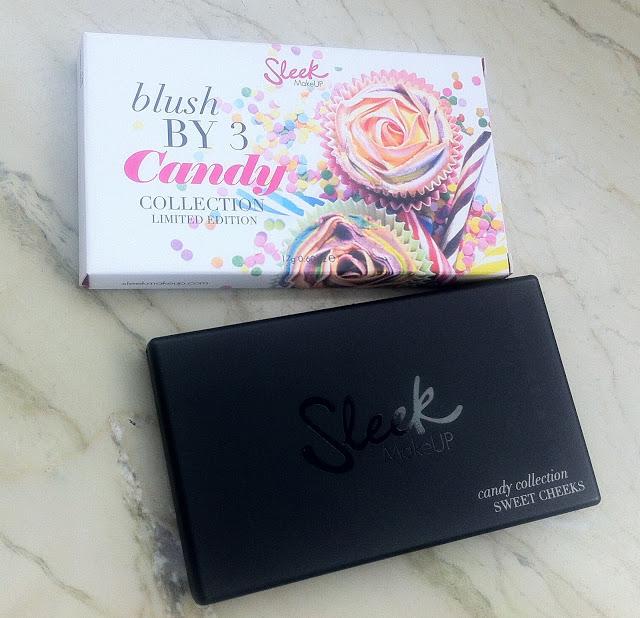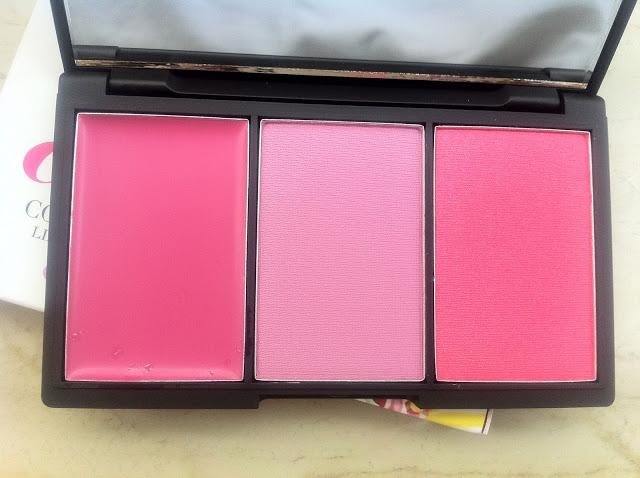 Out of the three, Cupcake and Candyfloss are the most pigmented and my favorites. Dollymix not so much and I think it will look ashy on me. Will share some looks with these later. For now, take a look at the swatches.
Left - Candyfloss, Centre - Cupcake, Right - Dollymix
Sweet Cheeks is priced at $12.49. If you want to order anything from the Candy Collection, click here