Boskee a.k.a. the Sky Planter is quite unique.. you have to look up and chop herbs directly into your salad bowl! A perfect example of an evolved garden. Seems like a simple concept that is well implemented -- a locking disc holds the plant and soil in place upside down and a reservoir feeds water gradually to the plant roots. 
Orchids and other indoor plants can be hung similarly, but I really like the idea of hanging herbs right where I need them the most.... how about you? Will you enliven your ceilings with indoor plants?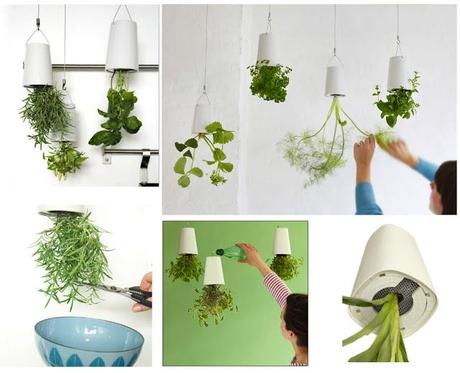 via: boskke  -- founded in New Zealand by designer Patrick Morris; Available

in several

online stores

for around $25.00.