Hey guys,
I'm a huge fan of bourjois and always love their eyeshadows and mascaras so today, I am going to be reviewing the Bourjois Volume clubbing mascara.
Okay so I gotta say that I have a love hate thing with this mascara.
Ill tell you all the positives first.
1. Gives AMAZING length and volume in just one coat. Now imagine 2 coats.
2.Great packaging, very handy size.
3. I love its brush. Its quite big and packs on a lot of the product.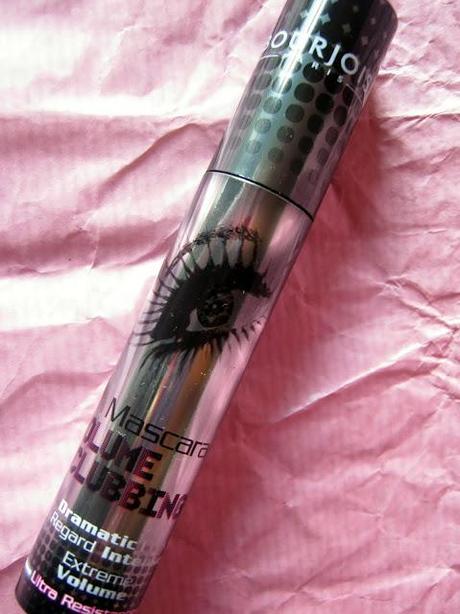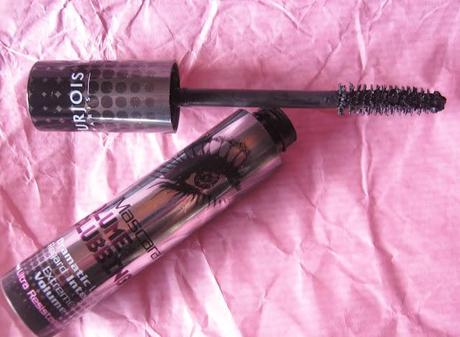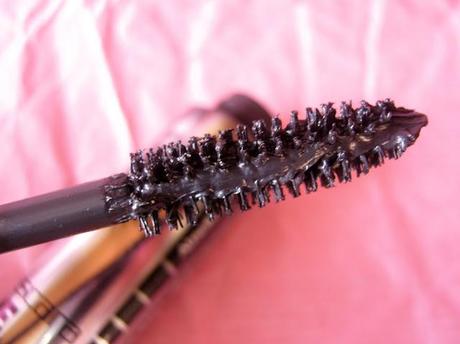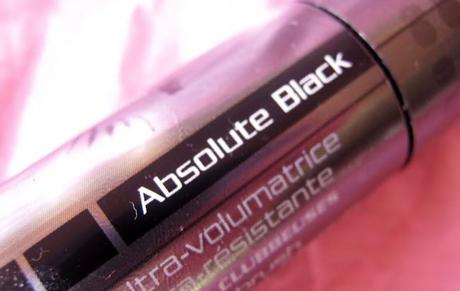 I chose it in the colour
 absolute black
 which is the most 
popular
 one but it's also available in 2 other shades as well. Now when they say 
Absolute black
, you're gonna get 
absolute black
. I wonder what the other two shades are like!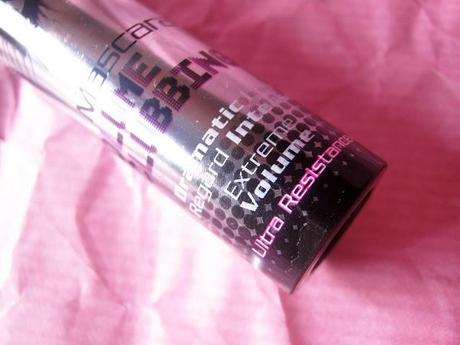 The consistency is good too. I would say that the formula is slightly wet but I actually quite like it. The brush is huge which is another thing I love about it. Although I do have to remove the excess mascara off so you have to be careful with how much you apply.
The mascara is sweet proof and tear proof so all in all waterproof.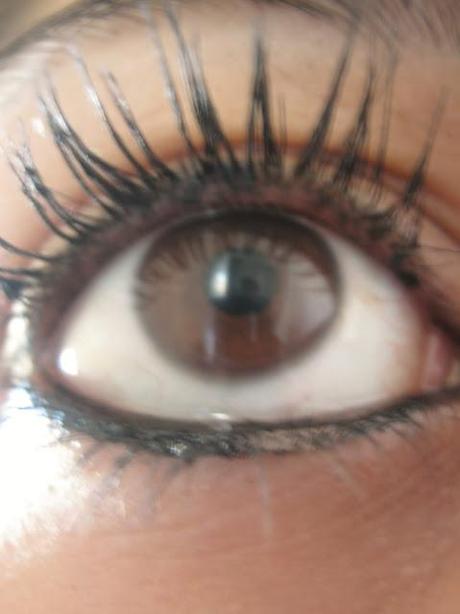 Here are some images of my eye LOL
Sorry about the blurriness I had to take these pics quick for some reason :)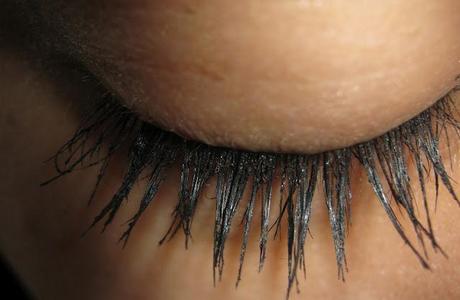 Now on to the love hate thing. Because its waterproof its obviously not going to come off easily. Once I tried to remove it but it didn't budge which some might like, but it stayed on for like 2 days! I usually use some olive oil on a makeup remover pad and wipe the mascara off with that which helps alot. But in that process my eyelashes have fallen off and Iam extremely sensitive about my eyelashes as I don't have many hahaha.
Another thing I gotta say is that I kinda felt like it made my eyelashes look like spider legs when I first used it but it somehow settles itself back to normal? At this point I don't even know what I'm saying.
Even though this has happened I can't seem to hate it. I mean it gives you amazing length and volume and an almost false lash effect. I use this for when I'm going out mostly at night time though. It's not exactly your daytime mascara.
I do recommend this though if you're okay with waterproof mascaras and want alot of length and voloume :)
Have you used this before?
Hareem
xoxo