Skipper, my favorite sister of Barbie's, turns 50 in 2014.  She debuted in 1964 in response to complaints that Barbie was too mature for their children to play with.  With a wardrobe that matched her older sister, Skipper was a great success for Mattel.
Now, nearly 50 years later, Skipper is back on the shelves and a bit of a YouTube sensation, starring with her sisters in the web series, 'Life in the Dreamhouse'!  Turning 50 is a big thing, especially for a doll or toy, so I expect great things for Skipper in 2014.  What, pray-tell, do I want to see?  Read and find out!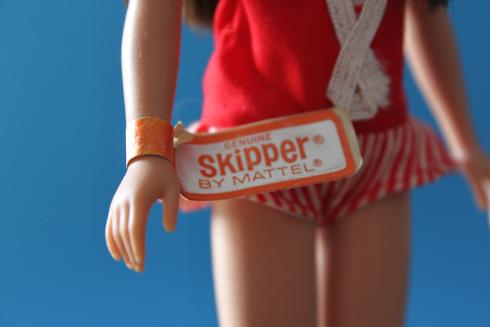 Skipper by Mattel
Collector Dolls:
Mattel has released a few Skipper exclusives in the past, including a porcelain Skipper to celebrate her 30th anniversary in 1994 and a Gold Box Barbie and Skipper set, Knitting Pretty, in 2007.  For Skipper's big 5-0, it would be great to see a new collector's doll.  A reproduction 1964 Skipper with a never before released outfit (or variant on a popular outfit) or a 're-imagining' of a foreign exclusive like the Japanese Skipper are top on my list!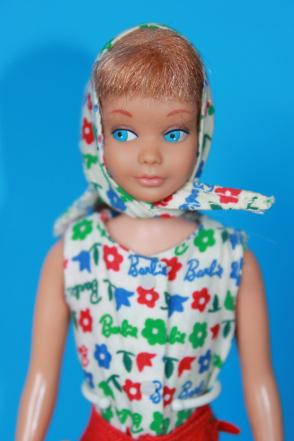 Vintage Skipper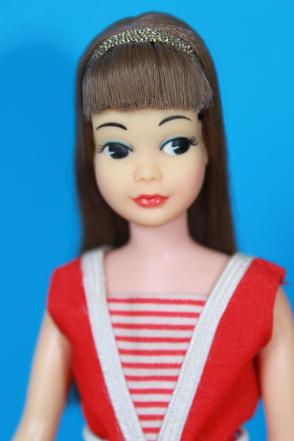 Japanese Skipper
The collector in me would also like to see a three set–three Skipper's from three unique years together in one package with new birthday themed fashions that are reminiscent of their 'decade'.  Think about it– how awesome would it be to have a reproduction 1964 doll packaged with a big 'anime' eye Skipper and new modern Skipper all in one?  On the same note, it would be a great to see a friends or boyfriends set, where we see reproductions of various of those dolls, as well.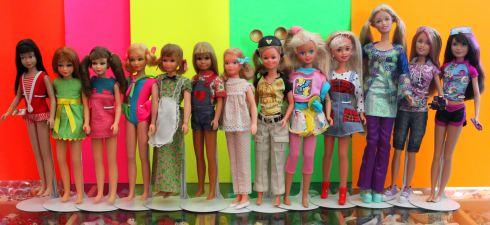 Skipper Line Up
The one thing I don't want to see with any collector exclusives is for them to be sold only to Barbie Collectors Club members.  I'm not a member and don't plan on becoming one solely because I don't see much benefit in becoming a member. While you can almost always find exclusive pieces on eBay, it would be a lot easier if these were available to the general public right off the bat.
National Barbie Convention 2014:
It would be an awful shame if the National Barbie Convention for 2014 decided to ignore Skipper during her 50th.  If I were in charge of the convention, I would definitely amp up the Skipper presence with one of the dinners being a 'birthday party' of sorts for her and a lot of souvenirs themed towards Barbie's little sister.
Basic Dolls:
With the popularity of the 'Life in the Dreamhouse' web series and the new, yet to be released 'Dreamhouse' doll line, I would love, love, love to see a set themed around Skipper's birthday. For Skipper, I'd love to see her in a dress that has body to it.  Instead of the sporty, tight dresses and skirts we have seen her in repeatably, I want to see her glam'd up a bit with her hair and clothing styled differently!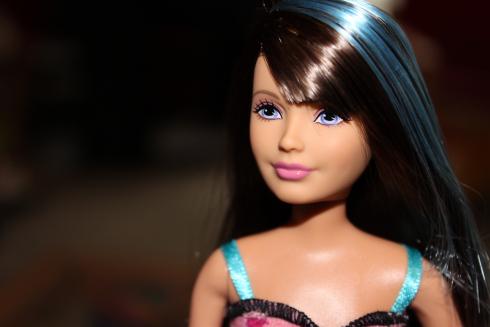 The current Skipper mode
Those are just a few things I want Mattel to think about for Skipper's golden birthday.  At the very least, I want them to acknowledge it with a doll of some sort!
What would you like to see Mattel do to celebrate Barbie's little sister Skipper?  Why not leave a comment or two and  tell us what you'd like to see!